COLUMNS



THIS ABOVE ALL

TELEVISTA

GOOD MOTORING

AUDIO SCAN

MUSIC ZONE

WEBSIDE HUMOUR

FOR CHILDREN



CROSSWORD

RHYME TIME

ROOTS

Saraladevi
Mystery Woman in gandhi's Life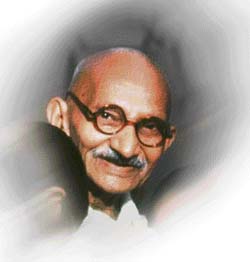 There was a woman in Mahatma Gandhi's life with whom he had contemplated 'spiritual' marriage. Rajmohan Gandhi's recent book on the Mahatma more than hinted at this alliance. V.N. Datta, a historian who has been researching this relationship, talks to The Tribune and attempts to reconstruct the strong bond between Gandhi and Saraladevi, a niece of Rabindranath Tagore
Who was Saraladevi Chowdharani and how did she impact the life of one of India's greatest sons, Mahatma Gandhi? She stares poignantly out of the early 20th century black and white pictures, clad in rich silk sarees and her black hair flowing loose.
A cut above the rest
If you want to get a haircut like David Beckham, it might end up costing you a pretty penny, but for the footballer himself, it doesn't cost a cent for a pal cuts his locks for free.
fashion
Romancing the rain
Ragini Malhotra
The rains will shortly be here for the good of the nation. But the downpour and dampness can be horrible for your appearance, even if you do not get drenched in a sudden downpour. With rains in high fashion, you can become really 'unfashionable" with eyeliner running, mascara getting smudged , hair falling limp and your favourite stilettos festooned with mud.