Health Notes
Expired make-up is a hotbed of bacteria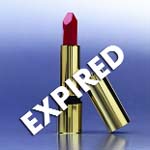 London: Doctors are warning women that they are in for some serious health risks by hanging on to their favourite make-up even after the expiry date has passed.
A new survey shows that 9 out of 10 women are using make-up past its use-by-date.
However, while women may be exceptionally fond of their favourite lipstick or mascara, experts from the College of Optometrists are warning that these can be a "hothouse" for bacteria.
The researchers found that despite recommending that mascara be discarded after three to six months, 92 per cent of women keep it for longer. — ANI
Breast cancer less responsive to treatment in younger women
Washington: A new study has found that tumour cell activity in women differs according to age, leading to a poorer prognosis of breast cancer in younger women.
Breast cancer tends to be more aggressive and less responsive to treatment in women under 50 as compared to older women, and the study may lead to targeted therapies that can help treat patients more effectively.
The study was conducted by a team of researchers led by Carey Anders at the Duke Institute for Genome Sciences & Policy and the Duke University Comprehensive Cancer Center. — ANI
Gene therapy reverses erectile dysfunction in mice
Washington: Resear-chers at University of Pittsburgh School of Medicine have demonstrated that rats with erectile dysfunction (ED) had regained normal function four weeks after being injected with a gene therapy vector containing either of two nerve growth factors.
The study, presented at the 10th annual meeting of the American Society of Gene Therapy, was led by Dr. Joseph C. Glorioso, III, Chair of the Department of Biochemistry and Molecular Genetics, and Dr. Joel Nelson, Chair of the Department of Urology, University of Pittsburgh School of Medicine. — ANI
Flaxseed helps check prostate tumour spread
Washington: A new study led by researchers at the Duke University Medical Center has found that flaxseed, an edible seed that is rich in omega 3-fatty acids and fiber-related compounds known as lignans, is effective in halting prostate tumour growth.
The researches also think that the seed, which is similar to a sesame seed, may be able to interrupt the chain of events that leads cells to divide irregularly and become cancerous. — ANI