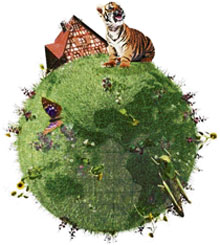 Abode abroad
A growing number of Indians are investing in homes overseas, says Peeyush Agnihotri
India and investment are getting synonymous. While on one hand, private equity and foreign funds are being placed in Indian realty, cash-rich Indians, on the other, are panning abroad to have global addresses.
From Ludhiana to London
Jupinderjit Singh comes across a clutch of investors who are buying plots in New Addington sitting in Punjab
If you think only erstwhile kings or politicians could buy property in foreign countries, read this. Commoners, mainly farmers, from Jagraon- Raikot belt of Ludhiana district are making a beeline to buy plots in England.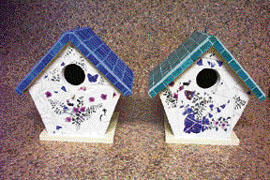 Second home loans may get costlier
Second home loans may cost more as some large public sector banks are contemplating a higher interest rate but home loans below Rs 20 lakh are likely to get cheaper, providing relief to the lower and middle-classes. Taking a cue from Union Bank of India, which has reduced its interest rate on home loans below Rs 20 lakh, a few large public sector banks are understood to be considering following suit.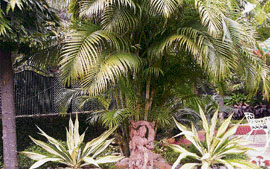 GREEN HOUSE
Palming with grace
Satish Narula talks about the plant that is knows for its grandeur
From indoors of a multi-storied flat to sprawling lawns of a national monument, there is one class of plants that fits in all locales. Yes, we are talking about palms. When it comes to elegance, majestic display, grandeur and grace, nothing can beat them.
The elegance and the bowing posture of Areca Nut palm fronds makes them suitable for row planting along driveways.
TAX tips
No rebate on earnest money deposited with application for plot
Q. I have made an application to Punjab Urban Development Authority (PUDA) for the allotment of residential plot. The earnest money of 20 per cent was also paid for the purposes of the allotment. The said amount had been financed by a bank on which I have to pay the interest. Is the above amount of interest deductible under the provisions of the IT Act?
Peer Mushalla on realtors' radar
Big-time builders and end-users are investing in this once-sleepy small village adjoining Panchkula, says Pradeep Sharma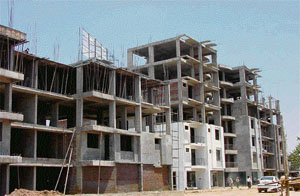 Situated stone's throw away from Sector 20, Panchkula, Peer Mushalla in Zirakpur is fast emerging the new abode for builders, investors and end-users. In fact, strategic geographical location, coupled with lower prices than the adjoining areas, are attracting builders to launch new projects, which till a couple of years was seen as a "no-man's land". Its inclusion in the Zirakpur nagar panchayat in 2005 saw rapid urbanisation since the inclusion coincided with the realty boom.
Parking slots with Rs 30 lakh tag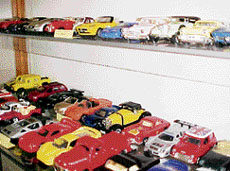 Car stand space goes for a premium in Mumbai, says
Shiv Kumar
With Mumbaiites purchasing a record number of cars, parking spaces in the city are going for a premium. Residents of buildings in Tony Malabar Hill, Napean Sea Road and Worli Seaface are shelling out as much as Rs 30 lakh for stilt parking slot. According to real estate agents owners of expensive cars like Mercedes, BMW and Land Rover are shelling out premium rates so that the vehicles do not have to be parked on the roads outside.
HOME DECOR
At the door
Devendra Malik explains how these gateways can make a house look regal
Looking down the ages, door has taken many forms and has developed incredibly. From stone doors to modern glass ones, size, specification and attachments have changed drastically.