Boffins map new areas of chicken brains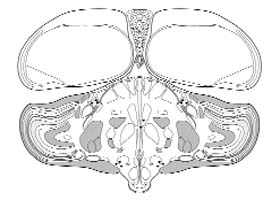 Sydney: Australian researchers have compiled the atlas for the brain of a chicken, showing 11 different units of the Rhombomeres area of the brain.
Professor George Paxinos of the University of New South Wales and Professor Charles Watson from Curtin University of Technology have mapped more than 100 new areas.
"Knowing where each of those units are is useful in analysing things like breathing disorders, and perhaps even autism, which is suspected to be related to the Hox genes," ABC quoted Watson, as saying.
"The research they do with the spinal cord in chickens is amazing and it simply couldn't be done on mice. Because there's been no anatomy of the chicken bits, there have been fewer studies on the connections in the chicken brain. Now, with accurate coordinates, we're hoping that more can be done," he added. — ANI
A vaccine that could keep all types of flu away
London: British scientists are developing a flu vaccine that will give lifelong benefit to patients and it is also expected to fight anything from winter flu to bird flu.
Compared to traditional jabs, the new FLU-v vaccine is easier to make and can also be stocked for a global epidemic.
"We expect one course of injections — probably of two a week apart — to give life-long immunity," the Daily Mail quoted Dr Stuart Robinson of the Buckinghamshire company PepTcell, which developed the vaccine, as saying.
The new vaccine is based on proteins that are common to all strains of the virus, which have not altered for about 60 years.
The new vaccine makes immune system cells cytotoxic T cells to fight the virus, rather in bringing in antibodies. — ANI
Alzheimer's-associated enzyme linked to seizures
London: Boffins have found that an enzyme beta-secretase or BACE, involved in the formation of the amyloid-beta protein linked with Alzheimer's disease can also alter neural activity in the brain, whose disruption might lead to seizures.
The study might put light on the high occurrence of seizures in Alzheimer's patients and suggests that treatments that might block this enzyme could lessen the incidences of seizures.
Alzheimer's disease is marked by toxic amyloid-beta protein plaques in the brain which are formed when the larger amyloid precursor protein (APP) is clipped by two enzymes, BACE and gamma-secretase, which release the amyloid-beta fragment.
The study was conducted by a team of researchers led by Dora Kovacs at the MassGeneral Institute for Neurodegenerative Disorders (MGH-MIND).
Earliers studies have shown that the BACE and gamma-secretase enzymes also work on the beta2 subunit of neuronal sodium channels. — ANI
Kids once assaulted are at risk of becoming serial victims
London: Children who experience a crime or assault once are at risk of becoming serial victims, a study shows.
The study was conducted by a team of researchers led by Professor David Finkelhor at the Crimes Against Children Research Centre at the University of New Hampshire.
As part of the study, researchers examined 1,500 children between the age-group 2 and 17 for two years to see the effect of any kind of exposure to crime.
The study found that 59 per cent of the children became victims again within the next year.
Kids who are assaulted often live in an unsafe environment like in an abusive family or a high crime rate area.
The findings of the study which were published in the Journal of Child Abuse and Neglect last month, indicated that any assaulted kid gets traumatized and might 'feel powerless'. — ANI