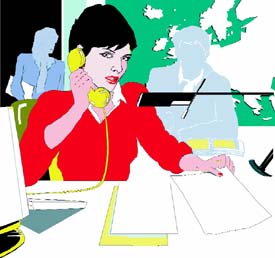 Skills for success
Usha Albuquerque
Simply having good marks and completing a degree is not enough to get a job in today's rapidly changing economy. Completing the basic, minimal requirements for a college degree will not automatically guarantee you a job in today's market. Many students, in fact, complete degree after degree, and then wonder why they are unable to land a good job. Increasingly, in job surveys, employers mention other factors as being important to the hiring process: a basic set of skills of value to prospective employers. Recently, Narayana Murthy of Infosys remarked that most of the professionals they hired at Infosys, had to be re-trained as they did not possess some of the soft skills required to work in a professional environment.



Careercature
Sandeep Joshi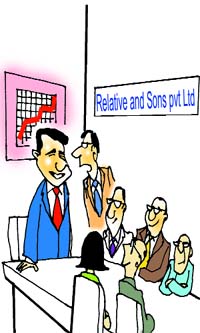 Kindly address everyone as 'sir' as nepotism is not our policy.

Amity ties up with Chinese varsity
Amity University recently entered into an agreement with the Linyi Normal University (LNU), China, for starting collaborative research in various areas, including science and technology and commerce.

8 lakh jobs can be generated in manufacturing: WB
Making a case for India to relax labour laws, the World Bank has said such a move can generate more than eight lakh regular jobs in the manufacturing sector. "We estimate...lifting Chapter V(b) (Industrial Disputes Act) could add about 8,80,000 registered manufacturing jobs," the Bank's policy research paper on "Assessing the effects of job security, labour dispute and contract labour laws in India" says.

MAID TO ORDER
Courses mooted for housemaids, home nurses
Santosh K. Joy
In view of the great demand overseas for housemaids and home nurses, the government is planning to launch courses for them that besides adding value to their skills will make them aware about their rights.

Talking CVs the write way to go
Heena Jhingan
Let your resume speak for you' was considered the key mantra for job-seekers a few decades back, but in the era of e-recruitment what can actually give a candidate an edge is a 'talking resume' or 'video resume'.

Career Hotline
Sea of choices
Pervin Malhotra
Q I am a zoology graduate and want to be a Marine Biologist. Please tell me which Universities offer this course.
Experience it

Airing your ambition

Careers in chemistry

Matter of marks

Doctoring in Canada

Web of teaching

Harassed by boss