AUDIO SCAN
Raunchy rap
Shootout at Lokhandwala
(T-Series)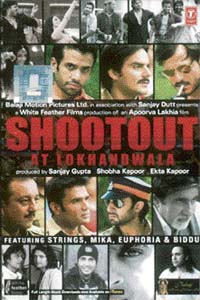 JUST as Omkara was a sort of landmark in introducing four-letter words in the dialogues of films, Shootout at Lokhandwala is about the first in introducing words in lyrics which are used day in day out on the street but never in a polite society.
In the song O Ganpat there is a bit of rapping which may embarrass some. The attempt is by way of presenting the gangster life in the raw.
These few words should not take the focus away from the rest of the album composed by Anand Raj Anand which boasts of some path-breaking tracks.
Take Aakhri Alvida by Strings. It has a quiet elegance in both versions and should be making it big in no time.
Similar bouquets can be sent to Dr Palash Sen for his Sone de maa. It has been written by Dr Palash Sen and Deekshant Sherawat and set to music by Euphoria.
Sudesh Bhonsle made a conscious effort to be the voice of Amitabh Bachchan. Here Biddu makes a similar attempt for Sunjay Dutt through "Live by the gun". The first time you hear it you may think that it is Dutt himself at the mike. The lyrics and music are also by Biddu.
Coming to the attention-grabbing Ganpat, it is there in two versions. Funnily, the "club mix" figures before the regular song. It has been rendered by Mika (of Rakhi Sawant fame) and Anchal. Here is a bhai talking to hotelwallah Ganpat. When asking for something to eat and drink, he babbles a few words which border on the vulgar. Watch out.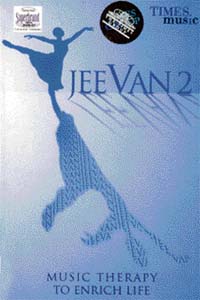 If a particular brand gets popularity, you can be certain that it will be copied widely. Song Bidi jala le was the highlight of Omkara. So, Anand has introduced a song here which reminds you of Bidi unabashedly. Unke nashe mein has Sukhwinder along with Mika and Anand Raj Anand.
Jeevan 2
(Times Music)
The classical music, whether vocal or instrumental, is not just for the connoisseur. Even the common man can enjoy it and benefit a lot from it, even if he does not understand the full nuances of this complex harmony.
This music soothes one's nerves leading to less stress and tension. This album is a selection of renditions by Pt Hariprasad Chaurasia which surround the listener with the deeply calming moods of a perfect sunset.
While "Rejuvenation" is based on Raag Bhopali, the other composition, "Harmony", is in Raag Bihaag. The maestro's flute sets the stage for relaxation, massage or light meditation. Pt Vijay Ghate is on the tabla and Mrs Geeta Balsara on the Tanpura. — ASC