MUSIC ZONE
Saurabh & Gaurav
Bone Thugs-n-Harmony ó Strength & Loyalty (Sony)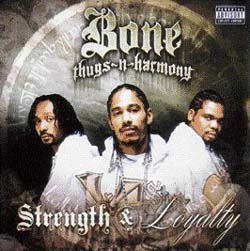 Bone Thugs-N-Harmony returns to the mainstream with the groupís latest release, Strength & Loyalty. Absent in the album are members Bizzy Bone, who was booted for erratic behavior, and Flesh-N-Bone, who is in prison on weapons charges. Yet through all their struggles, Bone Thugs succeed in showing they can still make a solid album. Akon serves as the perfect collaborator on I Tried, while Layzie, Krayzie and Wish Bone trade pensive lines to the melancholy melody of fragile piano keys. I Tried carries over to Order My Steps (Dear Lord) with a reading of a Bible verse (Jeremiah 10: 23-24), followed by extreme criticism over people not praying and repenting enough. Lil Love partners Bone Thugs with Mariah Carey and Bow Wow for a splendid attempt at a love song. Strength & Loyalty is not without flaws, however. When the group relies too heavily on formula, it becomes all too obvious. Flowmotion is a killer number where the boys showcase how fast they can rap. Wind Blow is an enigma. The cut culls together samples drawn from parts of Fleetwood Macís 1970s masterwork, The Chain. The album is strong on both versatility and sonic scope, while remaining loyal to Boneís specific sound.
Best track: I Tried
Worst track: Bump In The Trunk
Rating: ***
Erasure ó Light At The End Of The World (Mute)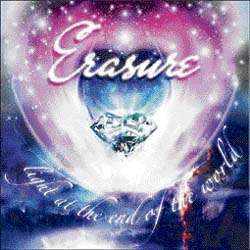 Synth-pop granddaddies Erasure return from their 2006 acoustic experiment, Union Street, with a batch of keyboard-driven dance tunes. Keyboardist Vince Clarke (once of Depeche Mode) and vocalist Andy Bell arenít out to prove their hipness or to play catch-up with the evolution of electronic music; theyíre just doing what they do best. Opening with its two strongest tracks, Sunday Girl and I Could Fall in Love with You, followed by the infectious Storm In A Tea Cup, the album is as reliable and vintage as you can hope for. Sunday Girl glides you across the dance floor.`A0First single I Could Fall in Love with You is a showcase for Clarkeís synthesiser and Bellís sincere emotion. The one true chance to catch a breather is Darlene, a tune that builds on the discís loose theme of finding security in long-term love. Sucker For Love represents the marriage of electronic pop and gospel. Despite the icy ambient sounds in Glass Angel, Bell injects more spiritual tones to end the album in a swirling, electro-opera style. Light at the End of the World sees Erasure work within their own kingdom and it is as impressive as it is enjoyable to listen to their sustained quality of creating catchy pop numbers.
Best track: Storm In A Tea Cup
Worst track: Fly Away
Rating: ****
The Polyphonic Spree ó The Fragile Army (MU)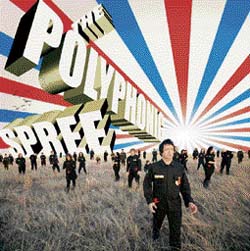 The third proper full-length album from the Dallas-based choral-pop outfit called the Polyphonic Spree is like a lullaby before the storm. With a flagrant hint of the looming communal hazard ahead, the album finds leaders Tim DeLaughter and Julie Doyle leading their Fragile Army, a powerful choral pop-rock troupe, into an intense, symbolic combat. The CD booklet advises listeners to load the album in their media player as one complete track, a symphonic concept piece with little need for titles. The bandís signature sunshine-drenched pop symphonica seems missing on this outing. Stripping away their trademark robes and donning custom, heart-emblazoned combat duds, the 16 instrumentalists and 10-piece choir invoke a delectably positive, deliberately focused bunch of songs. As Running Away, the best anthem of the set, shifts into the title section, the group puts its best face forward with a courageous, consistent luminous march to ultimate triumph.
Best track: We Crawl
Worst track: Mental Cabaret
Rating: **
Album of the month
Travis ó The Boy With No Name
(Sony)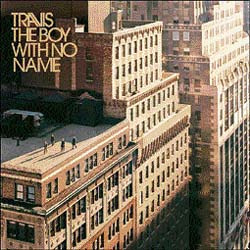 Travis has been in the limelight since its 1999 masterwork, The Man Who, which featured the unofficial second Scottish national anthem Why Does It Always Rain on Me? After all the psychological purging on 12 Memories, Healy and friends stick to their strengths and pull off a splendid album, The Boy With No Name. The lead single Closer proves that Travis hasnít lost none of their ability to create warm, shimmering ballads. Under The Moonlight is a definite show of how the band can play with your mood. Highlights include album opener 3 Times And You Lose, a classic offering that showcases some infectious guitar riffs around a bittersweet song about "feeling trapped and anonymous in the big city"; the lively Selfish Jean, proves their ability to marry upbeat melodies with darker lyrics and Big Chair, which drops a funky rhythm section over a saga of isolation and refutation, accompanied by some wonderfully haunting piano chords. Whether dealing with fatherhood (My Eyes) or relationship strife (Battleships), itís the musical equivalent of a comforting arm around your shoulder. The Boy With No Name marks a refreshing comeback of Travis, after all it comes from the band, Chris Martin recently credited for "inventing" Coldplay.
Best track: Closer
Worst track: Eyes Wide Open