Health Notes
Protein instrumental in brain development identified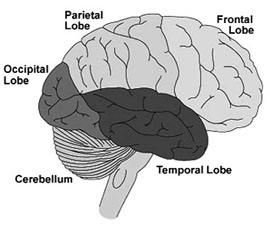 LONDON: Scientists at Children's National Medical Center have identified a fundamental protein that is instrumental in the development and repair of the brain.
The signalling activity of the epidermal growth factor receptor (EGFR) protein is significant for myelination and remyelination, the processes essential to the creation and repair of the brain's white matter.
The groundbreaking discovery in mouse models may lead to inventions for the enhancement of healthy brain development, and improvement in treatments for brain disorders in both children and adults.
"By understanding the fundamental mechanisms of brain development, we get closer to finding clear instructions to repairing developmental brain disorders and injuries," Dr. Vittorio Gallo, Director, Center for Neuroscience Research, Children's Research Institute at Children's National Medical Center, was quoted by Nature magazine as saying. — ANI
Pumpkins to the rescue of diabetics
WASHINGTON: A new study by boffins in China has given new hope to diabetics by finding that compounds in pumpkin could potentially replace or at least drastically reduce the daily insulin injections.
Researchers led by Tao Xia of the East China Normal University, found that diabetic rats fed the extract had only 5 per cent less plasma insulin and 8 per cent fewer insulin-positive (beta) cells compared to normal healthy rats.
Xia now says that the pumpkin extract is a potential treatment for pre-diabetics as well as diabetics that could help drastically reduce the amount of insulin they need to take.
"Pumpkin extract is potentially a very good product for pre-diabetic persons, as well as those who have already developed diabetes," he said. — ANI
Obesity drug may hold potent cancer treatment
WASHINGTON: Boffins are designing potent cancer treatments using their knowledge about an obesity drug, orlistat (Xenical or Alli) that was found to kill cancer cells in the laboratory. The drug binds and interacts with a protein found in tumour cells and blocks the protein's function and causes cell death.
The study was conducted by a team of researchers, including Steven Kridel and W. Todd Lowther, at Wake Forest University School of Medicine.
As part of the study, scientists analysed prostate cancer cells to see which enzymes were expressed at high levels to develop treatments to inhibit those enzymes to stop tumour growth. — ANI
New cancer-fighting virus shows promise
WASHINGTON: A team of scientists have designed a virus that is safe to normal tissue but deadly to cancer and the virus has shown promising results in preliminary study.
The virus, called NV1020, is a type of herpes simplex virus modified so that it selectively replicates in virus cells, killing them in the process.
"It doesn't replicate in normal, healthy cells, so our hope is that it will help fight cancers without causing side-effects in the rest of the body," said Dr. Axel Mescheder, VP Clinical Research & Development, from the Munich-based biotech company MediGene. The study is conducted in seven leading US-cancer centres, with Dr Tony Reid from the University of California in San Diego, CA, as Principal Investigator. — ANI