AUDIO SCAN
Sounds from Delhi
Sahi Bol (Saregama)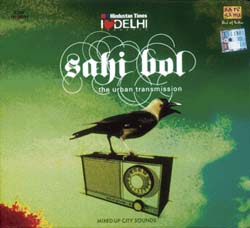 There have been compilations featuring various genres, lyricists or music composers, but this album covers new territory. It features 16 tracks from bands, artistes and producers who happen to belong to Delhi.
The fusion music combining western sounds with Indian ones includes several genres like lounge, indipop, acoustic rock, experimental and downtempo. The most representative song of this expression is Dilli by Euphoria that talks of life in the national capital. It has a simple composition, heavy rock and ballad-like qualities. The focus almost throughout the two-CD album is on sounds rather than lyrics. For instance, Mira by Sajid Akbar talks of love and life's bittersweet ironies less through words (in English) and more through the guitar.
Similarly, Mora Piya by Orange Street incorporates elements of electronically manipulated sound. Abhishek, who is a drummer and percussionist, couples Bollywood style Hindi vocals with recitation of English poetry and serves the dish hot with heavy electronic renditions.
Donn Bhat plays the guitar with Orange Street, but here presents The Social Son, a downtempo chillout track. Other notable numbers are Rivers and Mountains by Mili Bhagat, Everything I See by Radius, Sun-e-Zameen by Aakash Gupta, Fire Bon by Da-Saz and Pardes and Sometimes by Audio Pervert aka Samrat B.
At a time when most music is a poor copy of film songs, this album comes as a whiff of fresh air. What is even better, there are full 16 tracks to savour.
Tanav 2 (Times Music)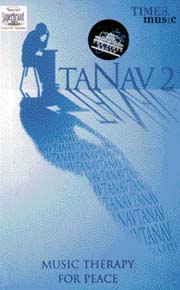 Loud music may coerce you into joining the dance floor, but it is the classical one, which has the power to soothe the frayed nerves. It seeps into your soul and makes a peaceful altar of peace there.
In this album, eminent flautist and composer Pt Ronu Majumdar, weaves a stress-relieving tapestry of sounds. His harmonious notes can hasten the process of self-restoration and search for inner calm.
He begins with Feel Normal, an alaap in raag Kalavati, and then puts you at ease with Be At Ease in the same raag. While Light Mood prepares you to look inward, raag Ahir Bhairav provides total relaxation. — ASC