Good Earth manuscript resurfaces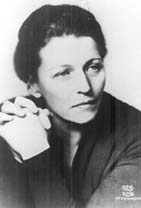 A typewritten, hand-corrected manuscript of Pearl S Buck's novel set in China, The Good Earth, surfaced in a Philadelphia auction house 40 years after it disappeared, US authorities said. The auction house had been asked to estimate the value of the manuscript, but took it to the FBI, instead. "The manuscript is considered to be priceless," said an FBI statement. It was known to have been missing from the writer's archives since at least 1966.
The book was published in 1931 as the first of three volumes about the life of a Chinese farm family, and made Buck the first woman to win the Pulitzer Prize, in 1932. Other documents belonging to the author were found with the manuscript, including a 1933 printing of the book with changes marked for a later edition, as well as a file of letters addressed to the novelist, including US president Harry Truman and first lady Eleanor Roosevelt.
Police said they planned no further investigation and a representative of the auction house told the Philadelphia Inquirer daily that the person who delivered the manuscript did so "with all innocence and good faith." At the time of its disappearance, the manuscript was at Buck's home, outside Philadelphia. — AFP