TELEVISION
American Jassi comes calling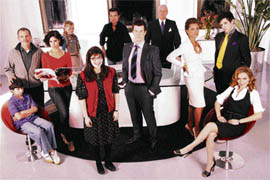 Ugly Betty: The resemblance to Jassi is not coincidental.
From the telenovela Ugly Betty to a brand new action-packed thriller Day Break, from the new seasons of Boston Legal to the laugh-a-minute Everybody Loves Raymond you can experience some exciting new entertainment in your living room. But it is Ugly Betty, telecast on Wednesdays 9 pm, the Golden Globe award-winning American sitcom that is holding viewer attention. Most Indian viewers are familiar with it, having seen the Hindi version Jassi Jaisi Koi Nahin. It is the curiosity appeal that is fetching the soap such high TRPs. Ugly Betty is based on the groundbreaking Colombian telenovela Yo Soy Betty La Fea and not on Jassi as some of you might be tempted to think!
Night of the big cat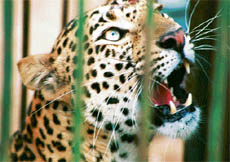 Killer Leopards…Marching to extinction.
If there was a beauty pageant of the animal world, the leopard would win hands down. Sleek and handsome it's the stuff of legend. Yet it is fiendish and cunning who moves in the night. A predator par excellence and a supreme survivor. Many more people are regularly killed by leopards than by tigers.
Killer Leopards on July 21 at 8 pm on the National Geographic Channel tells the story of a family whose child was killed by a leopard. It also interviews a scientist trying to understand the leopard and trying to find a balance between the need to conserve wildlife and protect people.
Indeed, the Indian leopard has many faces. It's feared and admired, and leaves no one untouched. But a lack of knowledge about the life of this elusive cat adds to the threat of its survival putting the handsome cat on the list of the most endangered animals. — NF