Career Hotline
Fruitful pursuit
Pervin Malhotra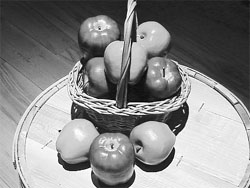 Q I am a qualified nutritionist. I would love to write or develop health-related programmes for the media. Where can I study health journalism in India to prepare myself better?
— Nikita Lamba
A Although Masters in Health Journalism programmes are offered in a number of universities in UK and the US, they are not being offered yet in India.
But if you have luck, patience and inclination, you can study health journalism as a course in the two-year Master's in Public Health (MPH) programme at the Post Graduate Institute of Medical Education and Research (PGIMER), Chandigarh, from the next academic session, in 2008.
Awaiting clearance from the authorities, the course is being introduced in response to the growing realisation that journalists writing on health issues should not only have a minimum understanding of different health-related issues, but also be sensitive to them. Many health-related issues such as female foeticide, HIV, TB, hiked-prices of life-saving drugs, substandard medicines and drug addiction, etc. require a sustained, sensible and sensitive media attention.
The programme, which is open to both medical and non-medical graduates, will fulfil a deeply felt need for health journalism.
Lost chance?
Q 'Un-reserved' category candidates have 4 chances to write the Civil Service exam. If the first time I couldn't attempt the exam even though I got the hall ticket, will they consider it as my first chance?
— Gargi Pant
A Don't worry, if you applied for the CS (P) Exam but did not appear for any paper in the Exam, it will not be counted as an attempt.
It will be considered an attempt only if you have appeared in at least one paper in CS (P) Exam.
Words worth
Q I have heard that unlike in India, the top B-schools in the US don't give much weightage to maths but lay emphasis on soft skills instead. Is this true? I'm not too good at maths.
— Bharat Dogra
A Soft skills such as interpersonal relations, negotiation, leadership and teamwork are desirable but academic business teaching remains underpinned by hefty quantitative analysis (this is especially true in the US). Most B-schools require students to have previously studied quantitatively subjects, notably calculus. So there is no refuge for those who cannot add two and two.
Economics study in UK
Q I am planning to pursue masters in economics in the UK. Can I work there after my studies are over?
— Girish Navalkar
A Yes, under the international graduates scheme (IGS), you can take a job in the UK or even be self-employed for a year after your masters. There are no restrictions on the type of work you can do.
The IGS is a new scheme launched to encourage non-European students, educated in the colleges and universities of the UK, to pursue a career in the country.
You must have obtained a bachelor's degree, master's degree, PhD, or postgraduate certificate or diploma in the UK, regardless of the course you have studied. Earlier, this facility was available only to science and engineering graduates.
If you want to stay beyond a year, you can switch your visa into various employment or self-employment categories, as long as you meet the relevant requirements.
The situation is still better, if you choose to study and work in Scotland. Under the Fresh Talent Scheme, if you get one of the aforesaid qualifications from a Scottish educational institution while staying in Scotland, you can work in Scotland for two years.
Looking at LPO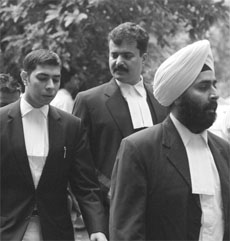 Q I am pursuing LLB. On the one hand, I read that LPO in India is poised to reach the $640 million mark, employing 32,000 people by 2010. On the other hand, I hear that established law firms are reluctant to take on LPO work. What is the reason?
— K.L. Sood
A It's true that established Indian law firms are reluctant to join legal process offshoring. There are very good reasons for that, though not so obvious.
International law firms contract work to India at a billing rate of $20-$100 per hour whereas they charge their clients a hefty $200-$300 per hour for the same work.
The same overseas clients pay about the same rate, i.e., $200-$300 per hour, to Indian law firms, when they deal directly with them in India.
Soon, Indian law firms found that they were risking the transfer of their more lucrative direct deals with their clients to international law firms, and getting low-paid back office work in exchange. So, they decided against pursuing LPO work.
Also, lawyers tend to see themselves as consultants, not as running a back-office desk for overseas firms.
But at $20-$100 per hour, LPO still pays more than what some routine BPO jobs pay. Hence many third-party KPO and BPO service providers, such as, WNS, Evalueserve, OfficeTiger, Pangea3 and SDD Global have added LPO to their portfolio. They are now deft at handling such legal tasks as patent filing, drafting legal reports, litigation support and patent proof reading, etc. And they are going to lead the LPO growth in India in the future.
Home truths for MBAs
Q I am a married woman with an MBA who left her career mid-stream to raise two children. I don't want my MBA to go waste, but, at the same time, family responsibilities prevent me from going for a full-time job. What options do you suggest?
— Janaki Luthra
A You can always opt to teach part-time in one of the private business schools.
If that is not feasible, or if you prefer to be part of executive action in a company, India's growing economy has opened many doors for you.
Due to increasing number of jobs being created coupled with high attrition rates, head-hunters and organizations operating in most high growth, high turnover industries such as IT, ITES, Banking, Consulting and FMCG are forever in need of talent, which sometimes is found in the most unexpected of places. They are seriously looking at the large number of qualified professionals-turned-homemakers. Companies, especially in the retail sector, are offering flexi and part-time jobs or even seasonal employment at all levels to women MBAs. It's a win-win situation for employees as well as the companies, since the latter get a qualified workforce for a concentrated time frame. For instance, the Future Group has created 500 part-time openings exclusively for educated housewives across the country.
Homemakers with MBAs are being roped in during specific seasons like recruitment drives. They are being absorbed as co-ordinators, trainers, live kitchen supervisors, project executives and brand promoters.
One of the websites you can explore for such jobs is www.avtariwin.com, a service dedicated to getting jobs to, what the firm calls "the woman-manager-turned-homebound-professional".
Matching skills
Q I read your earlier column about immigration to Canada in the skilled worker category. I think I fulfill the visa requirements. Where can I get help to get a job in Canada?
— Lokesh Agnihotril
A Canada has come out with the skilled worker visa category because it needs those workers. Accordingly, it is in Canada's interest that it matches the workers with the jobs in Canada, which it does, through — among others — the Canadian Immigration Integration Project (CIIP).
A project funded by the Government of Canada and managed by the Association of Canadian Community Colleges, CIIP assists and prepares prospective immigrants to integrate successfully with the Canadian labour market, while they are still in their country of origin completing final immigration requirements.
In India, a Canadian Field Office Manager and a group of locally engaged professionals in CIIP's Greater Noida office provide services, free of charge. The CIIP staff will inform you about various occupations and their employment requirements, in addition to your job search in the Canadian context. They will assist you in planning a successful entry into the Canadian labour market, by working with you one-on-one to create an individual integration plan. They will also provide the contact information for Canadian organizations that may assist in credential assessment and recognition, language and skills testing and upgrading, licensing and finding employment. You can get the relevant information at their website: www.ciip.accc.ca.
Changes in NTSE
Q I am studying in Class 10. I have heard that National Talent Search Examination has changed, and scholarships are now given from Class 9. What happened?
— Naina Barnwal
A Yes, it is true that the National Talent Search Examination (NTSE) has changed. Under the new scheme of things, students write the NTSE at the end of Class 8 and get scholarships from Class 9 onwards. Also, the scholarship money has been raised to Rs.500/- per month across the board, regardless of parental income, class or course, except for Ph.D., where UGC norms will be followed. Further, there are no more book grants.
But don't worry. For the transitional phase, students of Class 10 have been allowed to write NTSE in 2007 and 2008. Those succeeding in the exam will be given scholarships from Class 11 onwards, under the new scheme. The announcement for NTSE 2008 is out, with the Stage I (state level) exams to be held in the third week of November 2007. So go ahead. You can get all the relevant information at the website: www.ncert.nic.in/sites/nts/talent.htm.
No ideal careers, only ideal choices
Q I am in Class 10. Next year, I will choose my academic stream, but before that I want to have a better idea of future careers. What types of jobs are most satisfying?
— Jayant Kapur
A I am glad you are on the right track. Once you start earning a living, work occupies a large part of your day, becomes your main source of social standing, helps define who you are and affects your health both physically and mentally. Hence job satisfaction is important for your overall well-being, including happiness.
But remember, there are no ideal careers. Only ideal choices.
The types of jobs that will satisfy you depend mainly on you: your interests and values, your aptitudes and skills, not so much on the money you make.
Having said that, according to a recent large survey among Americans (I could not find an Indian equivalent, where things may be different), the most satisfying jobs are mostly professions, especially those involving caring for, teaching and protecting others and creative activities.
Across all occupations, on average 47 per cent of those surveyed said they were satisfied with their jobs.
The top 10 most gratifying jobs and the percentage of people who said they were very satisfied with their work are as follows:
Clergy —87 pc
Firefighters —80 pc
Physiotherapists—78 pc
Authors —74 pc
Special education teachers — 70 pc
Teachers — 69 pc
Education administrators — 68 pc
Painters and sculptors — 67 pc
Psychologists —67 pc
Security and financial services salespersons —65 pc
Operating engineers —64 pc
Office supervisors —61 pc
Some common jobs in which about 50 per cent of participants reported high satisfaction included: police and detectives, registered nurses, accountants,and editors and reporters.
The writer is a noted career consultant
Please send in your query, preferably on a postcard, along with your full name, complete address and academic qualifications to: Editor, Jobs and Careers, The Tribune, Sector 29, Chandigarh-160030, or at careers@tribunemail.com