Outsourcing work goes into Reverse Gear
Andrew Buncombe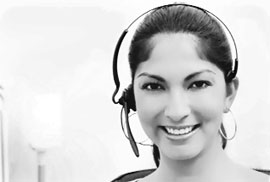 At the well-tended Bangalore campus of MindTree Consulting there is an air of quiet but determined industry. Casually dressed employees walk briskly to the coffee shop or else gather to chat on the closely clipped lawns. One can almost hear the gentle purr of activity at this international IT consulting company, which last year cleared more than $100m ((pounds sterling)50m) in revenues.
But for all the positive noises coming out of companies such as this—whose clients include Avis, Volvo, Cendant—there have in recent weeks been confusing messages emerging about the Indian outsourcing industry, some of which have suggested that the outsourcing boom may at the very least have reached a plateau. There have even been the first hints that the financial benefits of outsourcing work to booming India may be coming to an end.
The Silicon Valley search engine company Like.com recently made the headlines when it announced it was closing its Indian engineering site and transferring jobs back to the US. This "reverse outsourcing" was ordered because wages in Bangalore had simply become too high. "Bangalore wages have just been growing like crazy," the company's chief executive, Munjal Shah, wrote on his blog.
While companies have long been aware that the wage differential between the US and India for educated, capable people was reducing, Shah said to compete for the best staff, he had to increase the salary of one of his Bangalore engineers to 75 per cent of the US level. Just two years ago, the same engineer had been earning 20 per cent of the American salary.
"In general, this wage inflation is really good for my employees and great for India. I am so proud of the strides forward that India has made," he continued. "However, this huge run up in the wages has destroyed the (return on investment) I referred to earlier. So, today we decided to consolidate all of our engineering and research efforts back to our HQ in California." In the US, Indian investment is worth $2bn a year and the president of the Confederation of Indian Industry, Sunil Bharti Mittal, met recently with the Democratic presidential front-runner, Hillary Clinton, to brief her on the number of Indian companies outsourcing to US firms - a task he undertook after Clinton became embroiled in the perennial political "controversy" about the loss of US jobs.
In Britain, the Indian government estimates that there are just 5,000 jobs that have been created by reverse outsourcing or inward investment from India. All are in e-commerce and software. But how long might it be before one stand-up comedian's joke about middle-class Indians from Bombay dialing a call centre in Glasgow to book a train ticket to Delhi (and complaining that they cannot understand the Scottish accent) becomes true? Wage inflation — along with the rising strength of the Indian rupee driven by an economic growth rate of 9 per cent — is certainly changing the way that Indian IT companies think about doing business and how to present their services. Krishnakumar Natarajan, otherwise known as KK and the president and chief executive of MindTree's IT Services, said it was no longer possible to think purely in terms of providing a service to western clients that was simply cheaper. Quality and expertise had now become essential.
"A key challenge is that costs keep going up," he said. He said that one solution was to reduce overheads by concentrating people and operations, something that is easier for larger companies. At MindTree, for example, there will soon be more than 8,000 employees located on its Bangalore campus.
But Natarajan also said companies had to work at becoming core to their clients' operations. Indian companies had to make themselves crucial because of the quality of the work they provided, not simply an attractive option simply because of low costs. "We are getting ingrained in the heart of the customer's business," he said.
Industry bodies are certainly confident about the future, despite rising salaries and property costs. The National Association of Software and Service Companies (Nasscom) reported recently that the industry grew by a remarkable 30.7 per cent in the last financial year and that revenues soared to just under $40b, with the top 10 Indian IT firms accounting for nearly 60 per cent of the total revenue.
The association estimated that similar growth will continue in the current year, with revenues reaching more than $50b by March next year. "We are confident and I think we will get there," said Kiran Karnik, Nasscom's president. "The overall demand is strong ... the headroom for growth is huge." So, how is the industry managing this? Partly it is the result of remaining price competitive. Despite the headlines and for all the talk of rising salaries, wages here remain considerably lower, especially for entry-level employees, than in the US. In India, starting salaries in the IT industry begin at about $10,000, about one-sixth of the equivalent salary in the US.
Moreover, the soaring of Indian wages has been largely confined to the IT sector, which only accounts for a portion of total outsourcing work. In areas such as medical transcription and call centre operations, wages are still considerably lower than in the West. One challenge that companies are having to deal with in these areas, however, is the high turnover of staff.
And another threat India faces to its dominance is from international competition, primarily from its neighbour and strategic and economic rival, China, but also from new outsourcing centres such Russia and Dubai and even Egypt.
A recent report by Frost & Sullivan said that while India remained the premier outsourcing hub, high attrition rates and poor infrastructure - when combined with those rising wages - were reducing its advantage. And while India produces three million graduates a year, demand for experienced professionals is outpacing supply. "India is faced with increasing threat from China, which is emerging fast as an attractive location for information technology, research and development, and procurement services," the study concluded.
Natarajan and others remain confident India will be able to confront such challenges. He even said there may be something in the genetic make-up of his country's citizens that gave them an advantage of their rivals.
"Indians tend to be very good at serving people. We are service orientated," he said, as he pondered the prospects of India's outsourcing industry. "I think this is the tip of the iceberg."
— By arrangement with The Independent