COLUMNS



THIS ABOVE ALL

TELEVISTA

FASHION

WEBSIDE HUMOUR

FOR CHILDREN



CROSSWORD

RHYME TIME

ROOTS
Day of the detective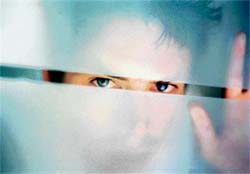 The fate of many a marriage in urban India rests on detectives, who are no longer just characters playing a part in thrillers. Detectives today are being approached to spy on matters big and small, issues personal and professional. Be it for checking on spouses, pre-marital screening, employee verification, update on a business rival or uncovering cyber crime, the reasons for hiring a sleuth are many and varied. Vibha Sharma trails the desi detectives
Spy, detective, sleuth or secret agent. Whatever you decide to call them, the very word implies danger, intrigue, and enemies. Their job is to obtain information. From tracking down an errant husband or a two-timing wife to shadowing corporate, business or political rivals or verifying credentials of prospective employees, sleuthing is big business today.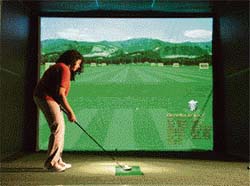 Toys for the rich guys
From optigolf to pure gold irons and from antique chess boards to divine pianos, the super rich have their own stress-busting toys, writes Nutan Sehgal
Ever wondered what kind of games the super rich play? No, not the boardroom types played out in the corporate world. But the real ones for unwinding and relaxation.


Optigolf offers virtual environment for teeing off
I obey you only
Scientists are trying to make electronic gadgets like MP3 players and mobile phones which won't get charged unless they are owned by the person charging them. Every portable gadget has a charging circuit that recognises when the charger jack has been plugged in. It then begins trickling a current to the battery.