PUNJAB

HARYANA

JAMMU & KASHMIR

HIMACHAL

REGIONAL BRIEFS

NATION

OPINIONS

MAILBAG

BUSINESS

SPORTS

WORLD
ADVERTISEMENT

Monday, July 23, 2007, Chandigarh, India
Updated at 3:00 am (IST)

Speaker set to push 'no work, no pay' rule
Issue likely to be discussed at all-party meeting
New Delhi, July 22
Lok Sabha Speaker Somnath Chatterjee is planning to convene a meeting of leaders of all political parties in the upcoming Monsoon Session of Parliament to seek approval of his "no work, no pay" proposal for those Parliamentarians who disrupt proceedings of Parliament.

NDA fields Najma Heptullah for V-P poll

New Delhi, July 22
Setting the stage for a triangular contest in the vice-presidential elections scheduled for August 10, the National Democratic Alliance (NDA) today named former Rajya Sabha deputy chairperson Najma Heptullah as its candidate for the august office.
CAST YOUR VOTE
Should there be 'no work, no pay' for parliamentarians?



India: The Tasks Ahead
SPECIAL SUPPLEMENT
125TH ANNIVERSARY CELEBRATIONS,
INAUGURAL SESSION


ADVERTISEMENT

CHANDIGARH

LUDHIANA

JALANDHAR

DELHI

HIMACHAL PLUS

HARYANA PLUS
New

AMRITSAR PLUS

LIFESTYLE

BRIDES WANTED

GROOMS WANTED

OTHERS

HOW TO PLACE ADVTS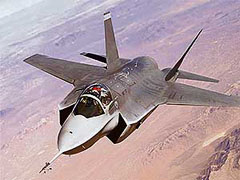 US offers
hi-tech F-35
New Delhi, July 22
In a major move, the United States has sent feelers that it is now ready for transfer of hi-technology weaponry to India, including its 5th generation Joint Strike Fighter F-35.
CCS to discuss 123 deal
New Delhi, July 22
Prime Minister Manmohan Singh is expected to call two crucial meetings within the next few days to discuss the 30-page draft agreement on Indo-US nuclear deal that was hammered out by top negotiators from both sides in Washington during July 16-19 talks.
Haneef may be deported
Melbourne, July 22
Mohammed Haneef may be deported to contain any adverse political fallout in Australia after the government faced criticism for "mishandling" his case, as his lawyers accused the police of selectively leaking damaging allegations to make him look guilty.
HOROSCOPE

E - Revolution 2005:
A Two-day IT conclave

Assembly Elections - 2005

Turbans

Chandigarh is 50

EARLIER FEATURES

Wife wants Haneef's name cleared


World page: 'Foreign docs may avoid Australia'
Dreaded Dadua, 9 accomplices shot dead
Lucknow, July 22
Luck finally ran out for 58-year-old Shiv Kumar Patel, alias Dadua, this morning when he along with his nine accomplices was gunned down by the Special Task Force in a brief but precise operation.
Spurious HIV testing kits used in India
Revelation by US-based doctor
Chandigarh, July 22
A US-based Indian doctor, who visited various hospitals and diagnostic laboratories in different parts of India as member of an investigating team of the World Bank early this year, says that HIV blood-testing kits used in the country are spurious and sub-standard.


A Tribune Special
Grain exports erode Punjab's natural resources
Chandigarh, July 22
The title 'granary of India' has cost Punjab dearly. Continuous export of its harvest produce to other parts of the country over the past many years, has robbed the state's once-rich soil of its precious minerals and nutrients.

123 deal signed and sealed
July 22, 2007
Pak CJ reinstated
July 21, 2007
U-turns but advantage Pratibha
July 20, 2007
Death for 3
July 19, 2007
Suicide bomber kills 15 at Pak lawyers' meet
July 18, 2007
Dera chief's convoy attacked
July 17, 2007
Talks with Pak to continue: PM
July 16, 2007
Sabeel, Haneef charged
July 16, 2007
Sabeel, Haneef charged
July 15, 2007
Lax rain worries Punjab
July 14, 2007