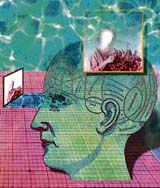 MIND your work
Stressful, modern-day lifestyles have pushed up the demand for psychiatrists, writes Usha Albuquerque
The increasing amount of mental tensions and stress in the modern lifestyles has expanded the demand for psychiatrists. More and more people are ready to acknowledge the fact that there are professionals that can help them handle their mental and emotional problems. The stigma associated with visiting a psychiatrist is gradually diminishing and the dignity attached to this medical profession is being sufficiently restored.

Careercature
Sandeep Joshi

Our next meeting will be even more high level!
Caution pays in career choices
I.M. Soni
You have graduated. You are exploring avenues for gainful employment. But you are on the horns of a dilemma because there is no clear-cut direction before you. It is possible you are at the crossroads of your career. What should you do?

Bits & bytes
Animation design contest winners
Arena Animation students Nikhil Saini and Shraddha Pimputkar have made their mark in the booming animation industry by winning the 2007 TASI-Adlabs Design contest. Adlabs and the Animation Society of India (TASI) came together to present Anifest India 2007, a design contest to provide a real-world experience to students and encourage new talent.


Oh dear! Study in US to cost more
If you are planning to study in America, be prepared to spend more for career courses that are more sought after. Many of the country's state-run universities, facing rising costs and lacking government support, have started charging a premium on undergraduate majors, such as business, engineering and journalism.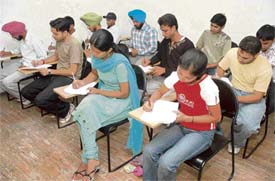 CLASSROOM CRUNCH
Few seats, more takers
The dwindling number of seats in government and private academic institutions is making nearly 2.3 lakh higher secondary passouts in and around Delhi struggle continuously for admission to their chosen streams, according to industry body Assocham.