MUSIC ZONE
Saurabh & Gaurav
Smashing Pumpkins — Zeitgeist (Reprise)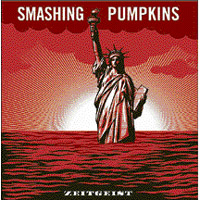 It's a little dizzying to see Smashing Pumpkins plastered across a CD cover for the first time in seven years. It's Billy Corgan's most interesting, assured effort since the Pumpkins faded away. This isn't a true reunion, especially considering Corgan and drummer Jimmy Chamberlin had teamed up in Zwan, but Zeitgeist is a hard-hitting and intriguing album. And when everything comes together, the thumping, hard-driven rock riffs, it results in brilliance such as Doomsday, Clock, Starz Never Lost and Tarantula. 7 Shades Of Black, however loud and raucous, sounds clean. Its production is crisp and tight, its rough edges honed down, from what it might have been when Corgan led this band in its heyday. What's missing is some of the orchestral melodies and the mellower side of Billy. The album works best when the band's sticking to its old formula. Songs like (Come on) Let's Go with its bouncy melody and fuzz tone guitar recalls Siamese Dream-period Pumpkins, and like much of the album, show clever lyrics.
Zeitgeist at least proves there's some life left in the Pumpkins.
Best track: Never Lost
Worst track: Pomp & Circumstances
Rating: ***
Arthur & Yu — In Camera (HA)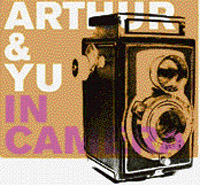 As the flagship band for a new label, created by Jonathan Poneman, Arthur & Yu may be expected to make some sort of bold artistic statement that differentiates it from the Indie juggernaut that introduced Nirvana and The Shins into the mainstream. But instead, In Camera rolls along unassumingly, more concerned with quiet Indie-pop pleasures than mission statements. Seattle-based Arthur & Yu's Grant Olsen and Sonya Westcott have crafted a winsome collection highlighted by A Thousand Words, Lion's Mouth, Come To View (Song for Neil Young) and There Are Too Many Birds. The duo take their cues from psychedelic-tinged pop music of the 1960s and '70s, while also occasionally calling to mind similarly retro-channeling groups Saturday Looks Good to Me and Isobel Campbell-era Belle & Sebastian. Olsen and Westcott are far from the first to arrive at these inspirational intersections, but they write with such easygoing charm and memorable melody that they set themselves apart from the pack. Arthur & Yu may be too grounded in the past to alter the future of pop music. But if they make songs this lovely, there's no shame in that.
Best track: There Are Too Many Birds
Worst track: Black Bear
Rating: ***
Lou Ford — Poor Man's
Soul (LOM)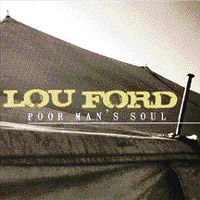 At the height of the late '90s roots rock revival, North Carolina's alt-country outfit Lou Ford was on the verge of breaking and after some struggle just broke up. The original Charlotte quartet returns seven years later, and its red-clay rock still rings truer than those who loudly declaim their southern roots. Guitar solos verge on chaotic feedback, the bass builds foundations that the drums pull apart, and all that's left is to sing your blues. "Pass me a bottle, pull up a chair/Cuz I ain't goin' nowhere," goes the elegy Last Call. A welcome toast comes in the shape of Words Won't Do, Imaginary Friend, Life Goes On and Don't Tell Me Now. X-ray these songs and you'll find broken but defiant hearts beating inside.
Best track: Words Won't Do
Worst track: Crutch
Rating: **
Album of the month
Suzanne Vega - Beauty & Crime (Blue Note)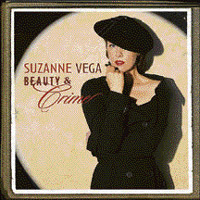 Six years after her last studio album, Suzanne Vega returns with a flourish with the stunning Beauty & Crime, a tribute to loss, love, and New York City. Vega's voice, once described as Joni Mitchell without the jazz, has become more self-assured, with age. The album will connect well with the audience. Informed by Vega's post-9/11 New York, it's a disarming and moving jewel box of a record. At only 34 minutes long, it moves so nimbly through its lyrical and musical ideas that you don't quite notice its brevity. Bound comes through as the most dramatic song with big crescendos and drums that enter with the choruses, followed by Unbound which sounds liberated with its fresh techno beat. The album's highlight is Frank & Ava, which may be about Sinatra and Gardner but will aptly describe your last failed relationship. It's not easy to move through so many melodic themes on one disc without losing some sense of consistency, but Vega does so flawlessly.
Best track: Edith Wharton's Figurines
Worst track: As You Are Now
Rating: ****