Twist in forest laws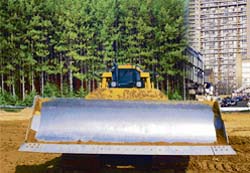 The Punjab Land Preservation Act is being warped to suit the powers that be, says Chitleen K. Sethi
If taking someone for a ride could be quantified, this would be the biggest of them all. In an audacious legal opinion, the Punjab Advocate General's office has advised the state government that the central forest laws do not apply to the vast tracts of the Kandi land in the Shivalik foothills and conditions "foisted upon" the state by the Centre in this regard are "null and void and not binding on the state government".
A check on vertical growth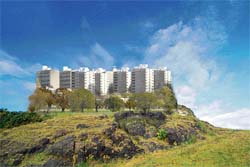 Shimla to implement apartment regulation policy, finds out
Rakesh Lohumi
Concerned over the unbridled growth of apartments following the entry of the private players in the housing sector, the town and country planning department has framed comprehensive regulations to discourage new structures along the main highways and on steep hill slopes. As per the regulations for the development of apartments approved by the Cabinet last week, new apartments will be allowed only on hills having up to 30° slope to ensure stability.
Work force seeks separate colonies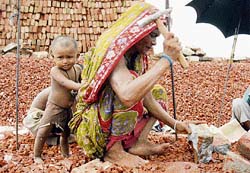 Migrant labourers live in chawl-like homes in Punjab,
says Dharmendra Joshi
MOST of the Purvanchalis-migrant labourers from Bihar and UP have no option but to live in unhygienic conditions in rented accommodations in different parts of Punjab. Several Punjabis usually construct 10 to 12 small rooms in a plot of around 10 marla and give each room on rent to even four to eight Purvanchalis.

TAX tips
By S.C. Vasudeva
Family arrangement doesn't invite tax
Q. In case of a joint family, property is going to be transferred to the brothers by way of family arrangements. Please let me know whether such arrangement amounts to transfer as per IT Act and would attract any capital gains tax liability.


Bylaws go down the drain
Buildings are now being erected on seasonal nullahs,

Jagmeet Y. Ghuman

reports from Parwanoo
It's free for all. Throwing norms to the winds, buildings are being erected haphazardly in the industrial town of Parwanoo. A random visit to the town shows how money and muscle power have twisted the infrastructure of this industrial town. The town's failure to accommodate new industrial units, which sought space after the announcement of the industrial package, has facilitated uneven growth of town.


A building constructed over a nullah at Kamli
village near Parwanoo- Photo by the writer
GREEN HOUSE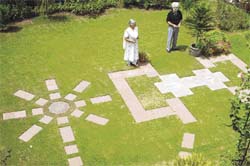 Green grass across the fence
Satish Narula tells how to get rid of those yellow spots in lawns
IN some of the developed countries where sun and space are a constraint, properties are valued for the lawn and open spaces available. In India, we are blessed with good amount of sunlight and abundant space on which lawn can be laid. Growth of grass is also not much of a problem. What may eventually spot beautiful lawns is our topic of discussion.
HOME DECOR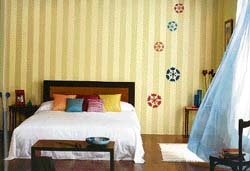 Bedazzling bedrooms
Devendra Malik peeps into the design aspect
Bedroom should be an amiable place to unwind at the end of a stressful day. It should be a refuge from the outside world that should relax a person. Remember that a bedroom design should create a positive and lasting impression. Furniture, space, lighting, fabrics and paint colours all set mood and ambience.


Estate talk
Bungalow zone for GurgaonRaheja Group's Raisina and Vedaanta projects are unique in many ways, says

R. Suryamurthy


THE Gurgaon Master Plan 2021 is bringing high hopes for residents of the fast flourishing Cyber City, Gurgaon. The New Gurgaon Manesar Master Plan is known to have inspired by the Chandigarh town planning model.


Navin Raheja