The happening í60s
Hollywood came closest to European cinema in the 1960s when real life issues were in focus, says Ervell E. Menezes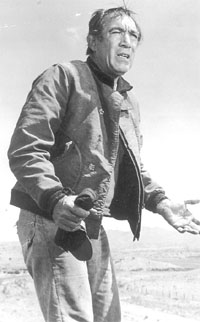 Anthony Quinn in The Happening
Those were the days my friend, and I mean cinematically when speaking of Hollywood and for me it was the golden era. The late 1960s and the early 1970s was the decade of change. There was the moon landing, flower power, studentsí revolt, anti-Vietnam war stirs, attack on the establishment. Everything was happening and Hollywood dealt with real-life issues and therefore came closest to European cinema.
There were seven cinemas in Mumbai (then Bombay) and on an average four new releases each week of which at least two were excellent films, at times three and four and it was tough for a middle-class film buff to catch them all, like for example in October 1967 there was El Dorado (John Wayne and Robert Mitchum), The Hotel, Too Bad She is Bad (Marcello Mastroianni and Sophia Loren) and Love Parade (Anita Ekberg).
So it was a problem of plenty and not just action films. There were nature films like Born Free, about the lioness Elsa, musicals like Camelot and Oliver, comedies like Ariverderci Baby, space jaunts like 2001 : A Space Odyssey and Barbarella and realistic dramas like Alfie and In Cold Blood, a wide variety of subjects that catered to a wide spectrum of viewers.
But there were also films that dealt with till then "borderline subjects," the generation gap, drugs, flower power and permissive sex. I Love You, Alice B. Toklas, (Peter Sellers, Leigh Taylor-Young) and The Big Cube (Richard Egan and Lana Turner) are about drugs and what was then referred to as the "weird new generation."
The hippies had revolted against the system and The Happening is a shocking drama of how four young hippies kidnap a wealthy businessman and converts them to their line of thinking. The businessman is succinctly played the rugged Anthony Quinn while George Maharis, Michael Parks, Faye Dunaway and Robert Walker are the hippies. Variety called it "a wacky comedy a la mode, oddly mixed and only spasmodically effective." It was a stunning depiction of the changing times.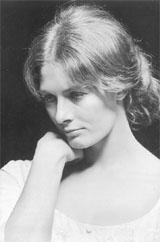 Vanessa Redgrave in Camelot
Francis Ford Coppola made Youíre a Big Boy Now, as film about growing up and young assistant librarian Peter Kastner gets his initiation with the opposite sex that comprises Elizabeth Hartman and Karen Black, among others. Coppola also did Rain People with Shirley Knight as a desperate housewife looking for change and it also graphically captures the fast-changing mores of the time. In these two films, Coppola had made his mark as the great filmmaker he would eventually become.
Michael Caine also made waves as the cockney casanova in Alfie. Who after a series of "love them and leave them" affairs with the "birds" meets his match with an older woman (Shirley Winters) who dumps him for a younger man. There was also that delightful musical Camelot in which three comparative newcomers (to us in India, at least) Richard Harris, Vanessa Redgrave and Franco Nero. Alan Jay Lerner, who did was brilliant in My Fair Lady, plays it again with similar lyrics but it didnít do half as well at the box-office but I Wonder What the King is Doing Tonight, sung by Richard Harris, is specially memorable. That Vanessa Redgrave and Franco Nero were involved in a torrid love affair.
Talk about irreverence and there was M.A.S.H (Mobile Army Services Hospital) and it was almost the last word in it, about a team of dedicated and hard-working doctors who also found time to have fun and games as they were on an assignment in the war-torn Korea. It also bred the TV serial of the same name and put director Robert Altman on the big stage as did The Graduate for Mike Nichols. It was a daring subject of young graduate Dustin Hoffman being seduced by his dadís business partnerís wife Anne Bancroft. Hollywood was then at its off-beat realistic best. There was a glut of stars. Rod Steiger was big in In the Heat of the Night (Oscar) and No Way to Treat a Lady and Peter OíToole unlucky not to win an Oscar for either Becket or The Night of the Generals, Sean Connery, John Wayne, Dustin Hoffman, Robert Redford and others while Julie Christie, Faye Dunaway, Gina Lollobrigida, Virna Lisi, Vanessa Redgrave, and Jane Fonda were some of the leading actresses. The story was still the main thing and special effects never dominating as they became after Star Wars. Hence, the strong narrative played an important role in the success of cinema and Hollywood could boast of directors like Sidney Lumet, Sydney Pollack, George Lucas, Francis Ford Coppola, Robert Altman. Mike Nichols, Stanley Kramer, Stanley Kubrick who were auteurs and in the best European tradition.