Television
Matter of faith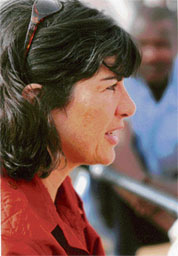 Christiane Amanpour in Godís Warriors
Itís back to the political grind at CNN as chief international correspondent Christiane Amanpour journeys to seven countries over seven months to report for Godís Warriors from August 21 to 23 at 9 pm. The worldwide television event revolves around the global phenomenon of religious zeal that clouds politics, culture and public life.
Godís Warriors includes thought -provoking interviews with former US President Jimmy Carter; Ayaan Hirsi Ali, a Muslim womenís rights advocate; and Yehuda Etzion, a founder of the Israeli settlement movement.
Itís about protestors who kill for their religious beliefs. Zealots who target heads of states for Ďsubverting Godís will.í Parents who reject education as it is in conflict with their religious principles. Suicide martyrs who are revered as iconic heroes.
These are the self-styled Godís Warriors who see contemporary society as corrupt and view themselves as the front line of defence in a battle for cultural supremacy and political power. And what they leave behind is a trail of bloodshed and mayhem.
Taste of forbidden love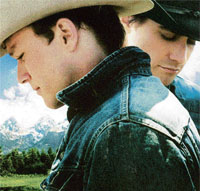 Watch out for the award-winning Brokeback Mountain
This is an Oscar-winning, heart-wrenching drama chronicling the forbidden love shared between two ranch-hands herding sheep on a lonely mountain in Wyoming in the US.
Brokeback Mountain (August 21) at 9 pm on HBO revolves around Ennis Del Mar (Heath Ledger) and Jack Twist (Jake Gyllenhaal). What begins as a simple friendship explodes into a physical and emotional affair that they agree must be suppressed once the summer ends. Both men move on with their lives over the years and raise families but the passion they share refuses to die down.
Directed by Taiwanese director Ang Lee, the film has received numerous awards. Besides being nominated for eight and winning three Oscars, including the Best Director, it won the Golden Lion at the Venice film Festival and was honoured with Best Picture and Best Director at the British Academy of Film and Television Arts, as also at the Golden Globe and the Critics Choice awards. If you like serious cinema then Brokeback Mountain is just your kind of movie that will leave a deep impression on you. ó NF