This Above all
Unusual stories, simple prose
Khushwant Singh

I no longer bother to read bestsellers or books touted to have earned their authors advance royalties of millions of dollars or pounds. When I read them, I feel let down. Brazilian novelist and column writer Paulo Coelho (born August, 1947) is one of them. Some of his novels made it to the top in the book market. Though I was disappointed, I was able to understand why he was so widely read.
He writes simple prose, chooses unusual themes, gives the story aspect top priority and interlaces his narrative with observations on matters which are of interest to the average novel readers. This is true of his latest book The Witch of Portobello (Harper Collins).
I would not have bought it; it was given to me as a gift. I would not read it but for the fact that I occasionally went to Portobello Road on market days during my years in London, when second-hand goods were on sale at knockdown prices. I still have an ancient pair of binoculars I bought more than 50 years ago.
Portobello is a low-grade district of the city.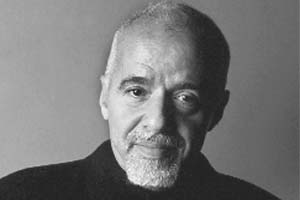 Paulo Coelho's latest book The Witch of Portobello holds mass appeal
The story is as contrived and convoluted as Coelho's others. An unmarried Romanian gipsy woman has an illegitimate child who she hands over to an adoption centre because she is too poor to look after her. A Lebanese Christian couple from Beirut who have no children of their own go to Bucharest and adopt the girl and bring her to Beirut. Her first language is Arabic.
When Beirut is invaded by Syria from one end, Israel from the other, they migrate to London. They are a well-to-do happy family. The girl gives up her Arabic name and takes on the name Athena (after the goddess of learning). As she grows up, her adoptive parents are advised to tell her that she is an adopted child.
As one would expect, she gets obsessed with the idea of locating her womb-mother. She flies to Bucharest and finds her mother living in acute poverty. She spends a few days with her before returning to London. She has a good job, marries, has a son, then divorces her husband. She has business in London and Dubai, which she gives up to find her real self.
She discovers she is clairvoyant, can read people's minds, heal them by her touch. A cult grows up round her. She derives power created by dancing. Her followers dance wildly, at times strip off their clothes and make love with redoubled energy. They meet every Monday in empty warehouses on Portobello Road. Orthodox Anglicans take umbrage and try to disrupt the dancing sessions as Pagan rituals of satan worship. Confrontations end up in fisticuffs. Then suddenly Athena is found raped and murdered on Hampstead Heath. The culprit, who is Portuguese, escapes to Portugal and commits suicide, leaving behind a note owning up his crime.
He was in love with her. Can a plot be more convoluted? However, there are passages a reader may ponder over with profit. They are about happiness, love, wealth, joy etc.
"After all, what is happiness? Love, they tell me. But love doesn't bring and never has brought happiness. On the contrary, it's a constant state of anxiety, a battlefield; it gives sleepless nights, asking ourselves all the time if we are doing the right thing. Real love is composed of ecstasy and agony.
"All right then, peace. Peace? If we look at the mother, she's never at peace. The winter does battle with the summer; the sun and the moon never meet; the tiger chases the man; who's afraid of the dog, who chases the cat, who chases the mouse, who frightens the man?
"Money brings happiness. Fine. In that case, everyone who earns enough to have a high standard of living would be able to stop work. But then they are more troubled than ever, as if they were afraid of losing everything. Money attracts money; that's true. Poverty might bring unhappiness but money won't necessarily bring happiness. "I spent a lot of my life looking for happiness, now what I want is joy. Joy is like sex. It begins and ends. I want pleasure. I want to be contented, but happiness? I no longer fall into that trap."
Akbar Ilahabadi
Of the Urdu poets I have read, the one whose compilation I am familiar with most is of Akbar Hussain Khan Ilahabadi (1846-1921). He was undoubtedly the greatest humourist of his times. Also, delightfully full of contradictions. He sprinkled his verse with English words.
He was an ardent supporter of education for all Muslims, a strong supporter of Sir Syed Ahmed's Aligarh Muslim University and at the same time opposed to westernisation, ardent believer in the institution of hijaab i.e. women wearing burqas and Muslims retaining their distinct, separate identity from Hindus. He supported the Muslim League rather than the Indian National Congress.
In a truly biting satire of the Raja of Mahmoodabad, who was Shia and switched his loyalties from the Muslim League to the Congress and back to the League, he wrote: Muzakkar ko He kahtey hain; Muannas ko she kahtey hain;yeh mard-e-mukhannas na heeon mein na sheeon main.
(They call the male gender a he, the female gender a she.This castrated male is neither amongst the he's nor the she's).
On the Partition of the country in 1947, the not-so-poor Raja-cum-Nawab of Mahmoodabad fled to Baghdad. It was left to his son Suleman, who married the beautiful Hindu girl Vijaya, daughter of Jagat Mehta, to successfully reclaim his heritage.
I am not sure if Akbar Ilahabadi was a drinking man. However, I am charmed by the way he wrote about it: Jo kahaa mainey keh pyaar aata hai mujh ko tum say; hans kay kenhay lagey "Aur aap ko aata kya hai?" Aam ilzaam hai Akbar peh key peeta kyon hai. Iss kee pursish nahin hotee keh khaata kya hai." (I said I have fallen in love with you. She laughed and asked: "What else do you do?" The general complaint is "Why does Akbar drink? Why he eats, no one bothers to think".