Q What is the difference between doing MCA through correspondence or regularly as far as jobs are concerned?
— Lalit Punj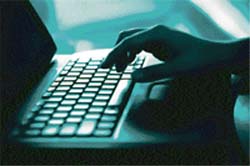 A As far as the course content is concerned, there is no difference between a regular and correspondence MCA. However, a full-time course would definitely give you far more practical hands-on experience. Hence, given a choice, employers too tend to prefer those who have passed out of a full-time course from a good university.
A distance MCA is meant for working people who wish to enhance their qualifications on the side or for those who are already pursuing some other regular course of study.
Also, some of the better F/T MCA departments offer campus placement on completion of the course – a facility that is not available to those studying through the distance mode. So, you may have to scout around on your own for your first job.
What really matters in software jobs is your live hands-on project experience over and above your formal qualifications.
Even if you get to intern at a very low or no salary, just grab the opportunity. Even technical support jobs in BPOs will do for starters. Even freshers are paid pretty decently.
While there are hundreds of institutions and university departments offering regular MCA courses, the competition is very stiff because the number of seats in each programme is limited to 30-35. This compels a large number of students to opt for the distance alternative.