Career Hotline
Post your success story
Pervin Malhotra
Q I am interested in becoming a Speed Post agent. How can I enroll for this work?
ó Lokesh Kumar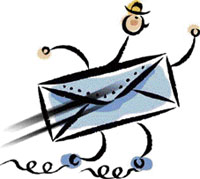 A With the postal department allowing private participation in its core activities, one could dial India Post and register with it to become its authorized agent and earn a commission by collecting speed post letters, documents and parcels from the premises of the customers and deposit it at the nearest post office.
This move to go for private agents will help the postal department counter the reach of private courier companies that have multiple outlets in the same city. The department of posts (DoP) is also setting up toll-free call centres in all major cities of Delhi, Mumbai, Kolkata, Chennai, Hyderabad, Bangalore, Pune and Ahmedabad. Customers can call up these centres if they want any parcel to be delivered at their place and these centres will then inform the nearest private agents to pick up the parcel.
Biotech vs B-school
Q I am from Jalandhar but doing B.Tech (Biotech) in Bangalore. Many of my classmates are opting for MBA, but thatís not what Iím interested in at this point.
ó Mihir Goswami
A The biotech industry, which touched the Rs. 6,750-crore turnover mark last year, is still assessing its exact needs, reportedly running into a few thousand, a year.
Currently, there are some 25,000 direct jobs in this industry.
Besides approaching the pharma and biotech companies directly and posting your resume on jobsites, hereís an option you could consider: A finishing school for training biotech graduates into readily employable professionals is being launched by the PES Institute of Technology, Bangalore.
The school, supported by the industry and fashioned after the IT industry's model, will take in 100 students for a 6-12 month course.
Funded future
Q I am a Class XI student studying in a private school. I donít have money to pay my school fees. I will now have to drop out of school and join a government school, which I donít want. Can you please tell me of any available scholarships which can finance my education?
ó Geeta
A Take heart. Among others, you can apply for the Udayan Shalini Fellowship programme (USFP) which is specifically meant for girls from an economically deprived section of the society. Udayan has announced 200 new fellowships for female students from the NCR (and 150 for West Bengal) from 2007. This new fellowship worth Rs. 24 lakh, would be distributed to class XI, first year undergraduates, first year postgraduates and students of vocational studies. The fellowship provides Rs. 7000 annually per school student, Rs. 9000 per undergraduate student and Rs. 7500 for the postgraduate students pursuing vocational studies and Rs. 18000 per year for students pursuing professional studies such as medicine, engineering, chartered accountancy or company secretary. Candidates will be selected on the basis of a written test followed by an interview with their parents. The selection committee would then visit the homes of the shortlisted candidates after which the final list would be declared.
Also, check out CBSEís Single Girl Child Scholarship Scheme for Class X pass students of the board and Delhi Government scholarships on: www.edudel.nic.in.
Higher studies or higher pay?
Q I am a B.Sc Chemistry graduate. Iím interested in pursuing a career in academics. My parents, on the other hand, are completely opposed to the idea because they believe that doing an IT or an MBA degree will fetch me a better job with a fat salary rather than academics. Is there any scope for pursuing higher studies in physical sciences? Please help.
ó Manish Agrawal
A As lucrative career options such as IT and management continue to entice Indiaís brightest, pure sciences, unfortunately, are taking a back seat. This has become a great concern for academicians and scientists.
However without science there can be no technology as all technological growth is based on science. The paucity of scientists can affect the quality of our R & D as most industries are knowledge-based and need highly qualified people. Many industries are on the lookout for professionals with a background in pure sciences.
Even B.Sc students are being absorbed in the industry along with BE students simply because there arenít enough M.Sc graduates. The number of ME/MTechs and PhDs in China is 10 times that in India which explains why there are so many products coming out of these countries and why they are accepted in the international market.
If earning money at an early stage is the main reason for not pursuing higher studies, the situation is not as grim as it appears to be. The new Pay Commission is mooting an increase in salaries in all academic institutions of higher learning. The industry is also investing in research labs as can be seen in the pharmaceutical industry.
So I would suggest that if you are very keen on pursuing your higher studies in chemistry, just go for it without thinking twice.
A matter of gender
Q I am a girl, studying Science with Maths in Class XII. While I want to join an engineering programme, my conservative grandparents, whose writ runs in the family, are adamant that I must not study with boys. Can you please tell me about the engineering colleges that run exclusively for women?
ó Mehrunisa Khan
A Donít worry, several engineering colleges in India, some of them part of womenís universities, have only women as students. Unfortunately, the B.Tech programmes in these institutions are generally restricted to very few disciplines, such as Information Technology, Computer Science & Engineering and Electronics & Communication Engineering. You wonít find the so-called Ďmasculineí disciplines such as mechanical engineering, civil engineering and chemical engineering here, though there is some talk of admitting the first batch of mechanical engineering students this year at the Cummins College of Engineering for Women, Pune.
What follows is a list of various universities and colleges offering engineering programmes exclusively for women students. Go through their websites to get more complete information.
Banasthali Vidyapith, PO Banasthali Vidyapith, 304022 (Raj) www.banasthali.org
Shreemati Nathibai Damodar Thackersey Women's University, 1 Nathibai Thackersey Road, Bombay 400020 (Mah) sndt.digitaluniversity.ac
Sri Padmavati Mahila Visvavidyalayam, Chittoor District, Tirupati 517502 (TN) www.padmavatiwomen-univ.org
Cummins College of Engineering for Women, Karvenagar, Pune (Mah) www.cumminscollege.org
Shri Vishnu Engineering College for Women, Vishnupur, Bhimavaram 534202 (AP) www.svecw.edu.in
Maharashtra Institute of Technology, S.No.124, Paud Road, Kothrud, Pune 411038 (Mah) www.mitpune.com
Be game for managing sports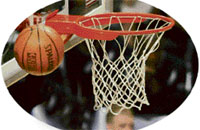 Q I love sports and want to make a career in it. I have great physical stamina and can simply go on and on when it comes to any sports. Can you suggest a course for me relating to sports where I can prove my mettle?
ó Harminder Soni
A Some years back, sports was only taken as a hobby but now with more money coming into sport, many people are making it a full-time career. Sponsorships, scholarships, contracts, advertising and awards have entered the scene and boosted career prospects.
Coaches and physical education instructors are required for physical training and various sports at different levels in schools, colleges, universities and sports clubs. They are in great demand for corporate teams and at all the training centres set up by the Sports Authority of India (SAI) as well as by the state and Union sports bodies. Thanks to a growing awareness of fitness and weight management, you can also find openings in fitness clubs.
If you are an athletic person who enjoys sports, then you can do a 3-year bachelors in physical education (BPEd) after class XII in any stream and specialize as a sports coach or opt for the 1-year BPEd after graduation.
you will undergo physical training together with theory classes to equip you to work as a PE teacher in a school, college or physical fitness centre. You will also study general science, anatomy, physiology, English, an Indian language, kinesiology and physiology of exercise, psychology, teaching practices, officiating skill, organization of physical education, health education, recreation, massage and how to treat athletic injuries.
The masters in physical education (MPEd) course covers administration, the foundation of physical education organization, the science of coaching, research methodology, sports medicine, physiology of exercise, measurement and evaluation in physical education and project work.
Set for art direction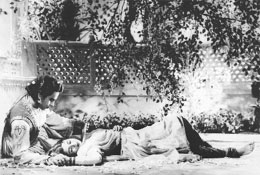 Q I have just completed my BFA and I am interested in art direction or set designing for films. Can you please suggest some relevant courses and what does it entail?
ó Nakul Joshi
A Whether itís the opulent sets of a mega budget film or a more modest, minimalist set for parallel cinema or recreating the historical aura of a period film, the set designer has to put it all together from scratch and make it look real.
Being an art director means not just dressing up the set but each and every frame of the film. This includes deciding the overall colour palette, design and construction of the set, set decor, props, pictures, vehicles, wardrobe, makeup and hairstyles.
Your work must be both aesthetic and authentic to meet the specific requirements of the script. The job profile is an exhaustive list of `selecting the right location; conceiving visuals in three dimension, work in close co-ordination with the film director, cinematographer and costume designer to develop the feel and look of each frame to supervise the decoration and sticking to the budget allocation. You must be able to think on your feet and come up with creative solutions if there is a sudden change in shooting schedule.
Proliferation of the multiplex culture necessitates `guerrilla filmmakingí which follows break neck shooting schedules. The new breed of young and energetic art designers bubbling over with artistic ideas put in close 10-12 hours per day.
It is no longer okay to shoot the film and pray that everything will fall into place. In this new environment the art director or production designer needs to invest a lot of time in pre-production planning. Then there are the technical aspects like leaving space for the camera and crew, headroom for lights and mikes etc which need to be factored in.
For film buffs, this is an ideal opportunity to learn while you earn and still have fun. A part of your work entails watching films to observe new trends and innovation in design. For a fresh graduate it is best to start work under an established art designer and pick up tricks of the trade while you are on the job. Once you have established yourself in the film fraternity you can command anything up to Rs 10 lakh or even more for a film.
Any good course in interior design offers a good launch pad for starting a career in art design.
The FTII, Pune, offers a two-year PG Diploma in Art Direction for those who have a bachelorís degree or diploma in architecture/applied art/ sculpture/interior design.
The writer is a noted career consultant
Please send in your query, preferably on a postcard, along with your full name, complete address and academic qualifications to: Editor, Jobs and Careers, The Tribune, Sector 29, Chandigarh-160030, or at careers@tribunemail.com