Trading talent


Job in commodity market is a good bargain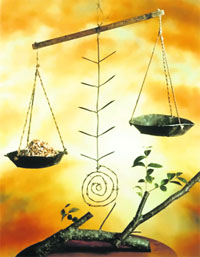 The unprecedented boom in commodity trading, which has multiplied by a whopping 28 times in just three years, has also opened a vast new job market that is now struggling to find enough skilled manpower.
Trading at various domestic commodity exchanges totalled a staggering Rs 36,76,000 crore in 2006-07, which was over 28 times the volume recorded three years ago in FY03-04 at just about Rs 1,29,000 crore. In 2004-05 alone, trading volume grew five times to about Rs 5,71,000 crore.
In the current fiscal, total business has touched about Rs 15,00,000 crore in the first five months itself till August.
However, this fast growing market finds itself at sea at times due to shortage of trained staff — be it at trading firms, brokerage houses, exchanges, local mandis, warehouses or export houses, industry experts believe.
The "Commodities market is opening fresh avenues not only to investors but also to other participants at all levels.
However, we do not have enough talent pool to bridge the gap," Forward Markets Commission Member Rajeev Aggarwal said in New Delhi recently.
With the industry expecting a significant part of the growth yet to come, the need for right talent would only intensify going forward, the market players believe.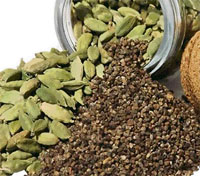 "India's commodity market is five times higher than the capital market. This turbo-charged growth in commodities trading is having an unlikely impact — hundreds of MBAs are in demand, not just as analysts with 700-odd commodity brokers, but also at export houses and other agri-based businesses," Zonal head (North and East) of NCDEX R Raghunathan said.
"Looking at the recent growth of commodities market, we can say that it is growing geometrically while the availability of talented professionals is in an arithmetic progression."
However, it is difficult to estimate how much talent is required for the future, given the changing dynamics of the growth momentum, Raghunathan said.
Globally, the commodity business is 10 times higher than the stock market volumes, while the ratio is relatively much smaller in India, an industry expert said, indicating the growth potential of the market.
"There is huge shortage of experienced analysts in the industry due to which attrition level is also increasing in most research firms. Demand is so much that we are conducting short-term training programmes in collaboration with MCX to tap the right talent," commodity brokerage firm Karvy Comtrade Research Head G. Harish said.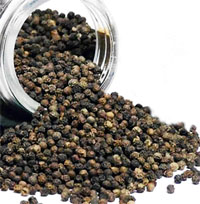 On an average, 15-20 analysts are required in research firms. However, in most of the firms, there are hardly 5-6 member teams with each member handling a group of commodities not linked with one another.
Some headway is being made, however, with commodity trading finding place in the syllabus of some agriculture education institutions. G.B. Pant University in Uttarakhand is one such place where it has been made part of the agri-business course. Besides, commodity exchanges like NCDEX and MCX are also offering courses on futures trading.
Realising the demand for talented skill, even top-end business schools like IIM Ahmedabad, Management Development Institute (MDI), Institute of Management Technology (IMT) have prioritised commodity trading in their syllabus.
However, the need of the hour is to realise the sudden spurt in demand for a vast talent pool when FIIs and banks enter the commodities market and also when options trading is allowed in futures, an expert said. — PTI