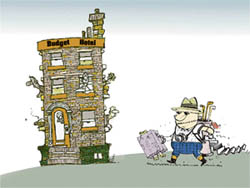 Budget hotels catch investors' fancy
Realty giants tie up with hospitality majors to tap India, says R. Suryamurthy
As one drives down the national highway across the country, one witnesses hectic construction activity. It is not restricted to metros but has spilled over to tier II and III cities as well. With increasing disposable income, a large number of Indians want to explore their own country, which is even enigmatic for them in many respects. It is a mosaic of global culture, which varies after every 50 km.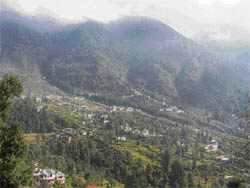 Dehra Dun awaits master plan
Unplanned growth may have wider ecological ramifications, says
Raju William
Inexplicable delay in the approval and subsequent implementation of the master plan draft is making Dehra Dun witness unplanned residential and commercial development. As a result, land mafia is having its way, distorting the face of the city, which has come under tremendous population pressure due to influx of people ever-since it became the capital of Uttarakhand in 2000.
Chandigarh emerges as growth centre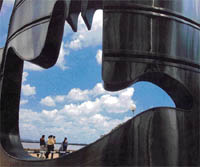 A report by Langsalle bets big on City Beautiful, reports Rajmeet Singh
Chandigarh is fast emerging as a preferred destination for the IT companies as per the recent report by the country's largest real estate services firm, Jones Lang Lasalle on world's emerging cities. Chandigarh, Ahmedabad, Kolkata, Indore and Nagpur were taken up for the study as tier III cities under the subject series about "India -the next IT offshoring location". Country Head, Jones Lang Lasalle, India, Vincent Lottefier, said: "This report identifies five leading tier III cities at the present time. Of these, Chandigarh and Kolkata are best positioned to mature into major centres over the next five years."
GRound REALTY
Frame the door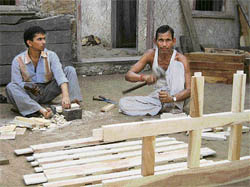 Jagvir Goyal explains a few woodwork basics
Woodwork is the most time-consuming activity during the construction of a house. Often, house-builders complain that carpenters take a long time in completion of work and therefore, all other activities get delayed. In India, people prefer to use wood and not byproducts. It is difficult to work on wood than on byproducts. That's why we often find foreigners doing woodwork very easily as use of wood products is more common there. Here are some woodwork basics, which, if followed, will help in taking decisions quickly thus saving on a lot of time and money.
Estate talk
Low-cost housing prominent on MVL's agenda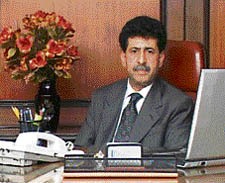 S. Satyanarayanan talks to the MD of the recently-demerged company
At a time when all big-time real estate developers are more or less focusing on the development of high-end commercial or housing projects, Managing Director of Media Video Limited (MVL) Prem Adip Rishi says his company sees an immense opportunity in the "affordable housing" segment. "There is lot of potential and depth in the affordable housing segment, especially in the tier II and III cities. Therefore, our company, besides developing properties for the high-end consumers would focus a great deal on the affordable housing segment," Rishi, who announced the demerger of MVL's real estate arm into a new company called MVL Ltd earlier this week, told The Tribune.
TAX tips
REC bonds have lock-in period
By S.C. Vasudeva
Q. I and my brother jointly bought 8 kanal (1 acre) of land (Battha Kalan), Ghar Mumkin Khadan in 1991-92 for Rs 1,60,000 within municipal committee and on this land eucalyptus plantation was done 10 years ago. Out of this, 8 kanal in record of patwari Gardori, only 5 kanal mentions eucalyptus plantation and the remaining 3 kanal mentions Ghar Mumkin Khadan. On August 2007, HUDA, Haryana, acquired my land and paid compensation at the rate of Rs 30 lakh (per acre) i.e. Rs 15 lakh to me and Rs 15 lakh to my brother and we also sold eucalyptus plantation after acquisition.