Baddi in verification mode, builders restive
Proxy deals and fiddling with norms make Himuda reconsider permission granted to realtors, reports Ambika Sharma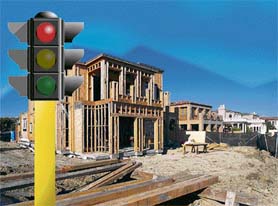 With investment worth Rs 900 crore coming through in the housing sector, Himachal is all set to witness a major revolution in dwelling units. It was after the constitution of the HP Apartments Act in 2004 that non-Himachalis were accorded the consent to enter this hitherto confined territory. The initial euphoria attracted builders from neighbouring Punjab, Haryana, Chandigarh as well as Delhi and as many as 25 managed to get licence from the Himachal Pradesh Housing and Urban Development Authority (Himuda).
Sloppy structures on the slope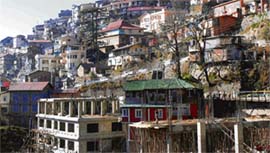 Plots of uneven dimensions are being carved without the approval of the Town and Country Planning department, says
Rakesh Lohumi
Haphazard construction continues in the main towns of the hill state unabated as land owners manage to carve and sell plots without the mandatory approval of the town and country planning (TCP) department.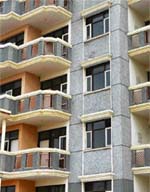 HOME DECOR
Safety first, design later
Devendra Malik talks on how minimalistic approach is compromising on the security of toddlers and the elderly
Trends in designs are changing and newer materials are being used for constructions and finishes. Earlier, ornamental and heavy design elements such as circular shapes, pillars and heavy wooden sections were highlighted but nowadays minimalistic and straight line approach with modern electronic facilities are being kept in mind while designing a project which include wide openings with structural glazings and aluminum composite panels.
Regulatory body in offing
Concerned over growing complaints of malpractices in the realty sector, the Centre will set up a regulatory body to deal with it, union urban development minister S. Jaipal Reddy said in Mumbai.
Banks dither in lending to GenX
Young borrowers are main defaulters in housing loan segment, finds out S.C. Dhall
Banks are not happy with the experience they have with young borrowers (aged between 20 and 30) as they are both aspiring and 'unruly'.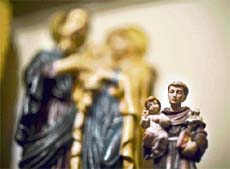 Subprime crisis
US home sellers seek divine help
With loans hard to come by and buyers thin on the ground, some homeowners in the United States are seeking divine help to sell their home. They are turning to St. Joseph, who, in addition to being the foster father of Jesus, is the patron saint of home sellers. They bury a statue of St. Joseph in the garden of a property they want to sell, and then beseech him to intervene on their behalf to find a buyer.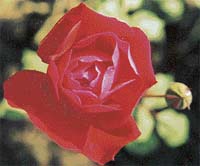 GREEN HOUSE
Right time to think rosy
This is the proper season to prune roses for spring-time yield, says Satish Narula
This is the only and the most appropriate time to talk about roses. You must be wondering why now when the bush is at its lowest ebb with insect-eaten leaves and no flower worth the name. Yes, for long bush life, best quality and extended bearing of blooms, you need to work now.
Estate talk
Ansal Buildwell to spread out with Rs 4,000 crore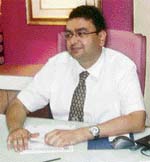 North India will be the key focus area, reports
R. Suryamurthy
The real estate scene in set to change dramatically with Ansal Buildwell planning to roll out 24 projects across the country with an investment of about Rs 4,000 crore. The realty firm plans to build opulent and group housing accommodations in several tier II and III cities apart from the metros. All projects, which are coming in important cities of India, can be considered as architectural wonders, says Gaurav Mohan Puri, vice-president, Ansal Buildwell Ltd.
TAX tips
'Age' of purchased house immaterial under exemption clause
by S.C. Vasudeva
Q. I sold my jewellery during the previous year 2005-06 and to claim the benefit under Section 54F, I acquired a residential house property within the stipulated period. The assessing officer has denied the exemption under Section 54F on the contention that the property purchased is an old residential property and further that the same has been let out for commercial purposes. Is the stand of the AO correct?
PriceWaterhouseCoopers report
Mumbai 10th most attractive Asia-Pacific city
India's financial capital Mumbai is emerging as a major destination for real estate investors, with the city being ranked amongst the 10 most promising Asia-Pacific cities by PriceWaterhouseCoopers.
Buzz on Bourses
Parsvnath booking orders
Mumbai: Real estate firm Parsvnath developers has said its premium township in Chandigarh has received booking orders for 220 units worth approximately Rs 325 crore. "We are quite satisfied with the bookings that we received in the first phase. More than 65 per cent of the units, worth Rs 325 crore, on offer have been booked," Parsvnath Chairman Pradeep Jain said in a communiqué to the BSE.