Politics and media makes for a heady cocktail. With the launch of Jai Hind TV, Kerala's 13th Malayalam channel, Kalaignar TV in Tamil Nadu and Kasturi in Karnataka, the turf war for control of news and views is hotting up in the South. The next General Election will be fought as much on the small screen as in the constituencies. A. Saj Mathews from Thiruvanathapuram, Jangveer Singh from Bangalore, Ramesh Kandula from Hyderabad and Arup Chanda from Chennai look at the big business in the four southern states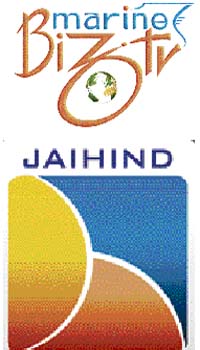 Kerala
Plenty in God's Own Country
Kerala, is perhaps the most happening state in terms of electronic media with a host of vernacular private channels flooding the TV screens of the state's highly literate and politically enlightened populace. The tv channels in Kerala are a curious mix of purely private ventures, politically or religiously backed ones and those which are purely ecclesiastical in nature vying with each other with an equally amusing feast of news, entertainment and evangelism.
Tamil nadu
All for the masses
IN South India, particularly Tamil Nadu, politics has always been dominated by film personalities who know best the power of the audio-visual medium. The most acrimonious television channel war in the history of Tamil Nadu started on the day of Ganesh Chaturthi with the launch of Kalaignar TV by the Raj TV group.
Andhra pradesh
Fight for news
A war of the airwaves is on cards with a string of news channels being launched in Andhra Pradesh. The existing players—Etv, TV9, Gemini News, Zee Telugu and Maa TV—are set to face competition from the more technology-savvy and ambitious newcomers NTv and TV5. The electronic media industry has come a long way from the near-monopoly status enjoyed by Etv, owned by media baron and publisher of the largest circulated Telugu daily Eenadu, Ramoji Rao, in the mid-1990s.
Karnataka
Kannada pride
Anitha Kumaraswamy, wife of Chief Minister H D Kumaraswamy and daughter-in-law of former Prime Minister, H.D. Deve Gowda, is coming out with an "independent" Kannada channel. Vying for a multicrore advertising pie, seven Kannada language television channels are already functioning in the state. However Anitha Kumaraswamy — Managing Director of the new channel, Kasturi Television — says her channel will be different.
Sher Jung: Forgotten hero
There is no memorial to Sher Jung, a freedom fighter from Himachal Pradesh, even in his home state, writes Shakti Singh Chandel
Mahatma Gandhi's withdrawal of the Non-cooperation Movement following the Chauri Chaura incident created discontent. Many did not agree with him that wrong means would not lead to right results. For them, it was the goal that mattered. It was at this stage that the 'action' of the Ahmedgarh (in Punjab) train robbery took place in 1928.
INTERVIEW
Saawariya is a fresh, simple love story
Vicky Lalwani
How did Saawariya originate?
After Black, I was restless. I was wondering what should I do now. I had worked with Amitji, Salman, SRK. I kept asking myself what could I do to challenge myself. Then, I thought of doing a fresh, simple love story with newcomers. I decided to do something that would suit the legacy of Raj Kapoor and Nargis.
Feast for the senses
French filmmaker Jacques Demy's finest works have stood the test of time, retaining their freshness and appeal even after several decades, writes Vikramdeep Johal
Sensuous is the word that best describes Jacques Demy's cinema. With a painter's eye for beauty and a composer's ear for music, he made some fascinating films that celebrated life in its various hues.
Naseer's terror act
Subhash K. Jha
Debutant director Neeraj Pandey has almost completed his film Wednesday on the July 11, 2006, commuter train bombings that rattled Mumbai. The film puts Naseeruddin Shah in the role of the mastermind behind the blasts. "I took on this role because I've never played anything like this before," said Naseer.
SOCIETY
In touch with the past
The Pandas of Hardwar have been maintaining the records of the families of pilgrims for generations, writes C.D. Verma
THERE were times when the concept of family was different from today. The family earlier was an institution, a joint system, characterised by a homogenous togetherness of parents, grandparents, sons and daughters, their spouses, even uncles and aunts. There was no identity crisis, for each member of the family knew his roots. Down the years, between then and now, things have taken a down turn.
Go traditional this season
It's time to take out your sarees and ghagra-cholis as you usher in the festive season,
says Anjana Phatak
THE festival season is here and the fashion industry normally changes its tracks and goes for variations in churidar-achkans and ghagra-cholis. It adapts the traditional saris to suit the religious undertones of all our festivals. But this year, with the various fashion weeks, fashion maestros seem to have decided to strike mid way between ethnic wear and the so-called western wear.
Autos for London
MADE in India auto-rickshaws, better known in the west as 'tuk tuks', could soon be plying on the streets of London if an application by a company to run a fleet in the West End is successful. Tuk Tuk Ltd, the brainchild of entrepreneur Dominic Ponniah, has been running a fleet of auto-rickshaws in the seaside town of Brighton since July, 2006. The fleet, imported from Pune, runs on compressed natural gas.