Health Notes
Excess TV viewing may lead to behavioural problems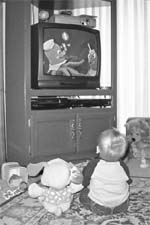 Washington: Children who spend two or more hours a day in front of the idiot box are at an increased risk of developing behavioural problems and poor social skill, warn researchers at the Johns Hopkins Bloomberg School of Public Health.
The finding is based on an analysis of data for 2,707 children between 2.5 and 5.5 years of age collected from the Healthy Steps for Young Children national evaluation by the researchers.
According to the study, the impact of TV viewing on a child's behaviour and social skills varied by the age at which the viewing occurred. More importantly, heavy television viewing that decreased over time was not associated with behaviour or social problems. — ANI
Daily dark chocolate dose may help reduce chronic fatigue
London: Eating a daily dose of dark chocolate a day may help reduce chronic fatigue, say researchers from Hull York Medical School, UK.
Researchers led by Professor Steve Atkin, an expert in endocrinology, came up with the idea of studying dark chocolate after a patient reported feeling less fatigued after she decided to swap her normal milk chocolate for dark chocolate with a high cocoa solid content.
Prof Atkin and his team then carried out a trial of 10 patients to check whether dark chocolate benefited them also.
As a part of the experiment, the patients received a daily dose — 45g — of dark chocolate or white chocolate dyed to look like dark chocolate for two months. This was followed by a month in which they were not given any chocolate, before being given the other type of chocolate for two months.
To their surprise, the researchers noted that patients taking dark chocolate reported significantly less fatigue when they started eating the sweet. They also reported more fatigue when they stopped eating it. — ANI
Soon, a nasal spray to fight Alzheimer's
London: Israeli scientists have developed a nasal spray packed with viruses called bacteriophages, which can ease the devastating symptoms of Alzheimer's disease.
The researchers say that their spray has the potential to break up beta amyloid, a sticky protein that clogs up the brain in Alzheimer's patients to destroy connections between brain cells.
Stressing that phages are typically known to kill bacteria, the researchers claimed that they were the first to show that phages can affect plaques in the brain also.
They revealed that tests on mice had demonstrated that a regular treatment with the phages for a year cuts the amount of amyloid in the rodents' brains by 80 per cent. It also improved the mice's memory and learning, and restored their sense of smell that is often lost early in the onset of Alzheimer's.
"The mice showed a very nice recovery of their cognitive function," the Daily Mail quoted Professor Beka Solomon of Tel Aviv University as saying. — ANI
Study identifies best weight-loss plans for heart health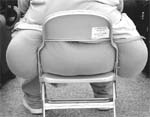 Washington: A new research from the University of Massachusetts Medical School (UMMS) has identified weight-loss plans that reduce the risk of cardiovascular diseases.
Particularly, the researchers found that the Ornish, Weight Watchers High Carbohydrate and New Glucose Revolution plans, scored highest when measured by the Alternate Healthy Eating Index (AHEI), that is proven to be a strong predictor of cardiovascular disease.
The AHEI is a measure that isolates dietary components that are most strongly linked to cardiovascular disease risk reduction.
"Obviously, obesity is associated with an increased risk for cardiovascular disease," said UMMS Assistant Professor of Medicine Yunsheng Ma, one of the study's primary authors.
"Optimal weight-loss plans should facilitate both weight loss and chronic disease prevention, specifically cardiovascular risk reduction." Ma added. — ANI