Now wireless electricity
Parteek Bhatia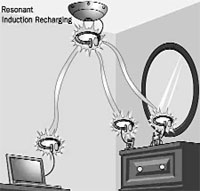 In this information age we all want to be connected, but none of us loves the cables that connect. Of course, rapidly growing wireless technologies — cellular phones, Wi-Fi, ID tags, Bluetooth, and many others — provide data connectivity. Wireless data are so pervasive that readers may wonder what is so difficult about providing a wireless power cord. And one can transfer power as well as information by means of electromagnetic radiation; indeed, sunlight is the ultimate source of most of the energy we use.
Sunlight can be extraordinarily intense, but it is still barely enough: The sunshine falling on my laptop carries about 25W, about half of what is needed. By wireless communications standards on the other hand, sunlight is very bright. So, we cannot use it as wireless power.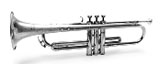 But, if wireless power cord becomes reality, it would be really convenient for us to use our electronic gadgets like cell phones, mp3 players, laptop computers and household robots. Then the tangle of cables and plugs needed to recharge today's electronic gadgets could be a thing of the past. The portable electronics gadgets will be capable of charging themselves without ever being plugged in and freeing us from that final, ubiquitous power wire.
For these reasons, scientists have tried to develop methods of wireless power transmission. While the idea may sound futuristic, it isn't particularly new. Nicola Tesla proposed theories of wireless power transmission in the late 1800s and early 1900s. Tesla's work was impressive, but it didn't immediately lead to widespread, practical methods for wireless power transmission. Since then, researchers have developed several techniques for moving electricity over long distances without wires.
Various methods of transmitting power wirelessly have been known for centuries. Perhaps the best known example is electromagnetic radiation, such as radio waves. While such radiation is excellent for wireless transmission of information, it is not feasible to use it for power transmission. Since radiation spreads in all directions, a vast majority of power would end up being wasted into free space. One can envision using directed electromagnetic radiation, such as lasers, but this is not very practical and can even be dangerous. It requires an uninterrupted line of sight between the source and the device, as well as a sophisticated tracking mechanism when the device is mobile. Some exist only as theories or prototypes, but others are already in use.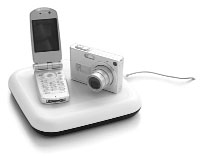 The natural question arises in mind that "Is there any device which operates on wireless power?" Think about some time. The answer is Yes! And the product is electric toothbrush.
A team from Massachusetts Institute of Technology's (MIT), Department of Physics, Department of Electrical Engineering and Computer Science, and Institute for Soldier Nanotechnologies (ISN) has experimentally demonstrated an important step toward accomplishing this vision of the future. The MIT team refers to its concept as "WiTricity" (as in wireless electricity).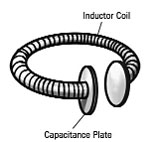 WiTricity is based on using coupled resonant objects. A phenomenon that causes an object to vibrate when energy of a certain frequency is applied. Two resonant objects of the same resonant frequency tend to exchange energy efficiently, while interacting weakly with extraneous off-resonant objects. This concept is quite old and there are number of practical examples that indicate the usage of resonance objects.
Following steps indicate how the wireless electricity will be delivered:
1) Power from mains to antenna, which is made of copper.
2) Antenna resonates at a frequency of 6.4MHz, emitting electromagnetic waves.
3) 'Tails' of energy from antenna 'tunnel' up to 5m (16.4ft).
4) Electricity picked up by laptop's antenna, which must also be resonating at 6.4MHz. Energy used to re-charge device.
5) Energy not transferred to laptop re-absorbed by source antenna. People/other objects not affected as not resonating at 6.4MH.
Although the system now works and transfers a useful 60 W of power over an impressive 2 m, there are still some important issues that need addressing. For example, of the 60 W of power transferred, ~5 W currently ends up as unintended radio radiation. This may not seem much as a proportion of the power transferred, but it still matter a lot for small power devices like cellular handset. The development team is hopeful that it can be reduced by improving the components and the design of the system. There may still be issues with loss of power and induced radiation caused by metal and other objects that happen to be lying around within the field. Although the preliminary experiments look promising and the resonant nature of the transfer should help to solve all the problems. So, in near future we will be wire-free and child will say to mother by looking towards lighted electric bulb. "Look Maa: No Wires".
The writer is from the Department of Computer Science & Engineering, Thapar University, Patiala.