East and West meet in his work
Shusaku Endo, often termed the Japanese Graham Greene, was the quintessential outsider who explored the themes of grace, faith, betrayal and moral dilemmas, writes Ashish Alexander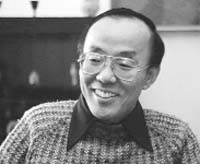 Shusaku Endo is the most-read Japanese writer
Eleven years after his death, Shusaku Endo remains one of the most-read Japanese novelist world wide. This despite not being a Nobel laureate like his contemporary, Kenazaburo Oe, who won the award in 1994 and Yasunari Kawabata who was the first Japanese to receive the coveted prize in 1968.
Endo was nominated many times for the Nobel Prize and when in 1994 the award was conferred upon an equally deserving Oe, a few followers of the Japanese literature were indeed disappointed.
Endo belonged to the tiny minority of Japanese Roman Catholics. His preoccupation with themes of faith, grace, betrayal, love and moral dilemmas has propelled a popular comparison with Graham Greene, another influential Catholic novelist of the past century.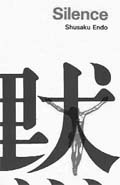 In minds of many a critic he was, in fact, the Japanese Graham Greene. Born in 1923, young Shusaku lived in Japanese-occupied Manchuria till 11, when his parents got a divorce. With his mother he came back to Japan to her hometown Kobe, where an aunt of his persuaded her to convert to Roman Catholicism. Shusaku was baptised too into the Catholic church. Growing up in those jingoistic times, Shusaku often encountered rejection from his classmates. Jeered for his western religion and left out of regular school life due to his ill health—which averted his conscription—Shusaku Endo became an outsider among his own people.
Having been baptised as a child, he never felt like a full-blooded Catholic as it was not wholly on his own will that he got the label of a Christian. The dual feeling of separation from society and from the faith shaped his initial response to life.
He went on to study French literature in the Keio University and in 1950 became the first Japanese, after World War II, to travel to France where in the Lyon University he studied French Catholic writers. In a post-war Europe strong anti-Japanese environment lingered and Shusaku Endo was still an outsider even though he had expected sympathy from fellow Catholics in France. The sojourn in France and a subsequent trip to Palestine made an important mark on her. He came to understand that European Christianity does not exhaust the meaning and relevance of the Gospel and also recognised Christ as a man who had faced rejection. These two realisations then became two pillars of his moral vision which is reflected in his writings, wherein he showed a predilection for delving into the lives and minds of seemingly non-heroic characters who despite their marginalisation leave an indelible impression on their fellow-characters as well as the reader. In Wonderful Fool (1959), he narrates a story of one such clumsy outsider, a Frenchman visiting his pen pal in Japan. Gaston Bonaparte, a descendant of Napolean Bonaparte, is a stark opposite of his famed ancestor. The unattractive and unwelcome guest in fast-paced Tokyo is mocked by the youngsters but in the end has a transforming effect on those who come in contact with him, including a murderer. In his most famous novel, Silence (1966), even though the story centres on the Portuguese priest, Sebastian Rodriguez, it is Kichijiro, the Japanese renegade in whom Endo finds the divine grace most fully manifest. The controversial novel records the era of persecution of Christians in Japan in the seventeenth century and has generated intense debates within and outside the Church. The encounter of East and West, the nature of identity are dealt with in most of his novels which also include like The Samurai (1982), Scandal (1986), and Deep River (1994). The last of these is set in India in the period where assassination of Indira Gandhi and anti-Sikh riots provide a political backdrop against which the novelist tells the story of five Japanese tourists culminating their spiritual journeys in Banaras.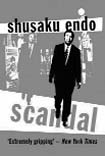 Endo's writings, fiction and non-fiction alike, presents the view of an outsider and powerfully so. He finds strength and beauty in those corners of human experience which are visible only to the most discerning vision. Endo propounds and celebrates the unacknowledged strength of the week and exposes the simplistic logic of the powerful. The double vision of a Catholic and an Oriental enables him to bring East and West in dialogue without privileging one over the other. In this lies his universal appeal.
Endo won the Akutagawa Prize for his first novel White Men in 1955 and the Tanizaki Prize for Silence in 1966. He also won the Dag Hammarskj`F6ld Prize for his A Life of Jesus (1978) and Noma prize for The Samurai (1982)
In 2000, a museum dedicated to life and works of Shusaku Endo was established in the Sotome district in Nagasaki. The Shusaku Endo Literary Museum houses Shusaku Endo's books, manuscripts, letters and photographs.