Standing on your head could help treat Alzheimer's, epilepsy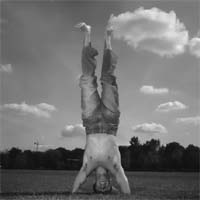 London: Blood flowing through the brain may affect the way nerves transmit signals to other parts of the body, and if this is proved to be true, scientists say, it could be used to treat brain diseases, including Alzheimer's, schizophrenia and epilepsy.
According to scientists at the Massachusetts Institute of Technology, blood may actually influence nerve function and help to regulate information passing through the brain.
Other studies have shown that changes in blood flow affect the activity of nearby neurons, altering how they transmit signals to each other. — ANI
Study links everyday plastic products to breast cancer
Melbourne: A new US study has linked chemicals found in everyday plastic products like babies' bottles to breast cancer.
Dr Maricel Maffini, a biologist specialising in environmental causes of breast cancer, has cautioned people against microwaving food in plastic containers. She also raised concerns about chemicals in canned food.
Her research found a link between bisphenol A, which increases exposure to oestrogen which lifts the risk of breast cancer. — ANI
Accumulation of sugar in neurons behind fatal epilepsy
London: Spanish researchers have found that the accumulation of long chains of glucose in nerve cells, which carry information from the brain and other parts of the body, induces neuronal death and causes Lafora disease, a fatal kind of epilepsy that affects adolescents.
Currently, there is no treatment available to cure Lafora disease, which is inherited from parents who are carriers of mutations in one of the two genes associated with the pathology, namely, laforin and malin. — ANI
Booze culture claims twice as many female lives as 15 years ago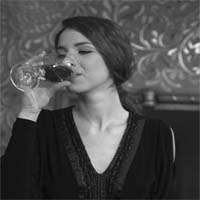 London: Drunkenness has doubled the number of women dying at an early age in 15 years, a study has revealed.
The government-commissioned study, conducted at the Centre of Public Health at Liverpool John Moores University, found that among women aged between 35 and 54, drink-related deaths have soared to almost twice the level they were in the early 1990s.
Statistics found that alcohol tolled more than 8,000 deaths in both men and women a year, compared to over 4,000 deaths in 1991.
Astonishingly, the death rate for men and women of any age from alcohol abuse stood as just two per 100,000 30 years ago.
The data has also showed that one in five 15-year-olds drinks almost one bottle of wine a week. In other parts of the country, one in eight 12-year-olds is also drinking as much. — ANI