Noble work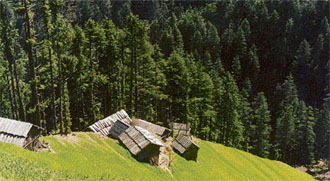 Usha Albuquerque
Global warming and climate change are heating up debate forums, not only because they are critical issues of the day, but also because the Nobel Prize committee has awarded the 2007 Nobel Peace Prize to those espousing environmental awareness, i.e former US vice-president Al Gore , who shares the prize with the United Nations Intergovernmental Panel on Climate Change headed by Indian scientists Dr Rajendra Pachauri.

Careercature
Sandeep Joshi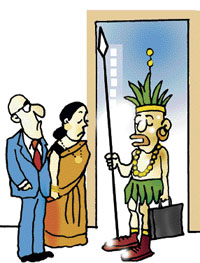 Mom, as per my job contract, I will have to spend two years in a remote tribal area.

Where there is a skill, there is a way
B-school grads prefer foreign firms for higher packages
Indian companies may be the talk of deal street, but on job street they hardly get a second look from the students of top business schools like the IIMs as they are going all out to embrace job offers from foreign firms.

Aviation varsity set to Take Off
Salil Mekaad
The Madhya Pradesh government's efforts to woo investments might soon allow it to accommodate world's first Aviation University offering state-of-the-art training in 16 disciplines—including navigation, pilots and cabin crew— under one roof.

Career Hotline
ROADMAP for the future
Pervin Malhotra
Q I am in my final year of BA Geography. I would like to do a postgraduate degree or diploma level course in population studies. Can you please tell me about the courses and prospects of this field?

Retail & the female

Test drive

Room for MBA

Prospects in PR

Bits & bytes
HUL gets HR excellence award
Hindustan Unilever Ltd (HUL) was on Monday conferred the commendation certification for significant achievement in human resource excellence by industry body CII. HUL has been rated among the top four companies globally in a study of Global Top Companies for Leaders by Hewitt Associates in partnership with Fortune magazine and RBL Group.
IIM-L launches course for executives

Patni ties up with BITS-Pilani

ISB holds social responsibility conclave
Students of the Net Impact club at the Indian School Business, Hyderabad, held their Social Responsibility Conclave recently. The theme of the discussion was the scenario of education in India.

Reverse flow of manpower in IT, retail
Rising opportunities in the Indian job market following the impressive growth in its economy, have triggered a 'reverse flow' of manpower into certain sectors like IT and retail, a senior IBM official has said.