MUSIC ZONE
Saurabh & Gaurav
R.E.M. — R.E.M. Live
(Warner)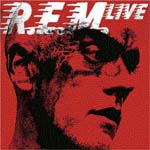 Twentyseven years into their career and R.E.M. have finally released their first ever live album. Recorded at Point Theatre in Dublin, Ireland, R.E.M. Live is a 22-track audio and visual package documenting singer Michael Stipe, guitarist Peter Buck, and bassist Mike Mills doing what they do best — playing live. Drive casts a haunting darkness over the baying crowd, while the swaying lighters come out on Everybody Hurts which transforms Stipe to messiah status as, hands raised, an awesome scene unfolds among the masses when Stipe sings, "Everybody hurts/ Take comfort in your friends." The Great Beyond still stands tall with its emotively executed strings as is the perfect Leaving New York. And then, there is the bona fide 'classics' of course. It's hard not to be swept away in the euphoric delivery of Losing My Religion, What's The Frequency, Kenneth? Bad Day, and Cuyahoga. Leaving out many of their 1980s hits, Live features stellar versions of Don't Go Back to Rockville, Orange Crush, and The One I Love, making their fans wish for more classics. As the concert was filmed during R.E.M.'s tour in support of 2004's Around the Sun, the collection features six cuts off that release, as well as the hits Imitation of Life from Reveal and Walk Afraid from Up. Highlights from their 1990s output include hits from Automatic for the People, Everybody Hurts, Drive and Man on the Moon.  U2's Bono once called Automatic the greatest record ever made, and these versions surely live up to the tribute.
Best track: Everybody Hurts
Misfit: I Wanted To Be Wrong
Melissa Etheridge — The Awakening (Island)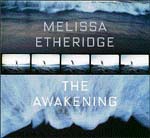 On her most personal collection of songs to date, Melissa Etheridge tells an autobiographical story through lyrics on her ninth studio album The Awakening. The collection touches on beliefs, personal struggles and tribulations of the universe at large. From a battle with breast cancer to grabbing an Oscar in February for her song in An Inconvenient Truth, it has been a trying but triumphant time for Melissa Etheridge. An accomplished singer-songwriter and rock star, Melissa pulls out all stops on the album giving her enthusiasts something to be excited about. While she never lacked passion, this collection is strikingly emotional, as evinced on the touching single Message to Myself. On California, Melissa sings in her trademark style of longing for a place of freedom rather than an unattainable woman and alludes to her hard-earned throne as the queen of rock. There is plenty of straight talk about mistakes made, such as in An Unexpected Rain and in the opening statements of All We Can Do. Other highlights of this collection include The Universe Listened, a thoughtful acoustic tune, and What Happens Tomorrow, a boisterous, gospel-tinged number. Easily one of the most engaging albums of Melissa's career, The Awakening resonates with hope and vitality.
Best track: Message to Myself
Worst track: Heroes & Friends
Rating: ***
Babyface — Playlist (Mercury)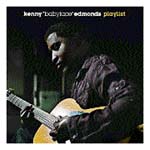 Award-winning producer and R&B crooner, Kenneth "Babyface" Edmonds puts a lot of heart and soul into his new album Playlist, which he reflects on as a youngster listening to a 1970s assorted music collection. It brings the laidback vocals of Babyface along with a taste of his acoustic guitar. The collection features James Taylor's Fire and Rain and Shower the People; Bob Dylan's Knockin on Heaven's Door and Eric Clapton's Wonderful Tonight. The most successful cover on the album is Longer made famous by Dan Fogelberg. The song fits Babyface's voice like a glove and the production adds a great deal to the track featuring live strings. The country-flavoured Please Come to Boston, (originally recorded by Dave Loggins), has a cool tempo change in the chorus as well as some tasteful vocal assistance from Brandy, while the Babyface version of Bread's Diary features a stunning music arrangement. Playlist also features two new songs, Not Going Nowhere, where he talks to one of his sons in the wake of his divorce ("I've got a room with your name on the door/Your favourite things you could ever ask for"), and The Soldier Song, addressing those who lost their lives in the war ("Hope was all he had to cope/ But he never made it home"). This is definitely a crossover album that displays the versatility of Babyface as a creator and interpreter. 
Best track: Longer
Worst track: Time in a Bottle
Rating: **
Album of the month
Radiohead — In Rainbows
(Self-titled)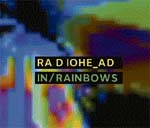 Radiohead's decision of self-releasing the album and allowing anyone to download In Rainbows for as much as they feel the music is worth, itself makes the album unique. The other interesting part of the album is that every song is so effective and they all flow together so effortlessly that it's impossible to pick a standout. Reckoner, a road-tested song, builds a foundation of echoing rhythms over which Yorke tests the upper ranges of his falsetto to stunning effect. Weird Fishes/Arpeggi paints a deepwater scene with lilting, layered guitars, while Jigsaw Falling Into Place is a mish-mash of percussion over Selway's tide-steady beats. Nude, a hypothermic soul song the band has been trying to perfect for nearly a decade, is the most emotionally levelling ballad since Kid A's How to Disappear Completely. The jazzy groove of House of Cards opens with a romantic lyric, "I don't want to be your friend/I just want to be your lover." Closer Videotape is an inversion of Lou Reed's classic Perfect Day. Yorke and company re-work Reed's tale and croon, "This is my way of saying goodbye / Cause I can't do it face to face." New sounds, new concepts and the new art of selling — Radiohead may change the way the music industry thinks. But before that, lest we forget, Radiohead already changed music.
Best tracks: All I Need, Reckoner, Faust Arp
Rating: *****
Top 10 singles
Crank That Soulja Bou Tell Em (CU)
Kiss Kiss Chris Brown feat. T-Pain (CU)
No One Alicia Keys (NM)
Stronger Kayne West (FD)
Apologize Timbaland (CU)
Rockstar Nickleback (FD)
Hate That I Love You Rihanna (CU)
How Far We've Come Matchbox 20 (FD)
Gimme More Britney Spears (NM)
Bubbly Colbie Caillat (NE)
CU (coming up); NM (non-mover); FD (falling down); NE (new entry)