Health Notes
Here's why age itself is a risk factor for heart failure
Washington: A new study conducted by researchers at Johns Hopkins has evidence which shows why the supposedly natural act of aging is by itself a very potent risk factor for life-threatening heart failure.
The study was presented on November 4 at the American Heart Association's (AHA) annual Scientific Sessions in Orlando.
For the study, the research team examined more than a half-dozen measurements of heart structure and pumping function to assess minute changes in the hearts of 5,004 men and women, age 45 to 84, of different ethnic backgrounds and with no existing symptoms of heart disease.
It was found that each year as people age, the time it takes for their heart muscles to squeeze and relax grows longer, by 2 per cent to 5 per cent. — ANI
Genome study reveals new insights into lung cancer
Washington: An international team of scientists has mapped the genetic changes underlying lung cancer and discovered a gene that plays a critical role in spreading the disease.
The research, involving dozens of research centres worldwide, also revealed more than 50 genomic regions that are frequently gained or lost in lung adenocarcinoma, the most common type of lung cancer.
According to the authors, the massive DNA study sheds significant light on the biological basis of lung cancer and will help shape new strategies for treatment.
"This view of the lung cancer genome is unprecedented, both in its breadth and depth. It lays an essential foundation, and has already pinpointed an important gene that controls the growth of lung cells. This information offers crucial inroads to the biology of lung cancer and will help shape new strategies for cancer diagnosis and therapy," Nature quoted senior author Matthew Meyerson of Harvard and MIT as saying. — ANI
Brain 'shuts eyes' to comprehend complex sounds
London: US researchers have discovered that the brain can reduce people's ability to see for enabling them to hear complex sounds.
Collaborators from Wake Forest University Baptist Medical Center and the University of North Carolina conducted a study involving 20 professional musicians and 20 non-musicians, and found that both groups diverted brain activity away from visual areas while performing hearing tasks.
While making a presentation at a conference organised by the Society for Neuroscience in San Diego, California, the researchers revealed that they used functional Magnetic Resonance Imaging to measure real-time changes in the subjects' brain activities based on the blood flow to different areas of their brains. — ANI
Anti-wrinkle jabs may cause 'irreversible' damage
London: They may seem a fast and perfect way to remove those wrinkles, but a cosmetic surgeon is warning that thousands of women could end up with irreversible damage to facial tissue.
French surgeon Dr Daniel Marchac said that he had based his conclusion after being consulted by 25 patients with irreversible damage to their subcutaneous tissue — the layer of fat underneath their skin — and their fibrous connective tissue.
He then asked 900 surgeons for more evidence on "filler" jabs like Botox, and now carbon dioxide.
Based on what he has learnt, Dr Marchac believes that one in 20 people will be left with permanent damage by taking such injections. — ANI
Antioxidants may protect against UV radiation
Washington: Researchers from the University of Maryland have found that two common dietary molecules found in legumes and bran could protect DNA from the harmful effects of radiation.
The molecules — Inositol and inositol hexaphosphate (IP6) — were tested in human skin cells and a skin cancer-prone mouse that were exposed to ultraviolet B (UVB) radiation, the damaging radiation found in sunlight.
Researchers found that the two molecules decreased the severity of side-effects from radiation therapy, saving healthy cells while simultaneously increasing the potency of the treatment against cancer cells.
"Both of these potent antioxidants have been shown to have broad-spectrum anti-tumour capabilities, and now our studies confirm the degree to which these molecules protect against the DNA-damaging effects of ionizing radiation," said lead researcher Abulkalam M. Shamsuddin, professor of pathology at the University of Maryland School of Medicine. — ANI
Younger adults have more trouble paying attention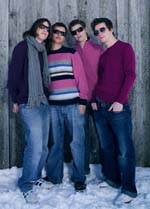 Washington: A recent study has found that younger adults are more distractible in comparison to older adults when asked to focus their attention on their sense of sight or sound, or when asked to switch their attention from one sense to the other.
Focusing on the effects of age on multisensory attention, or the way the senses work together, the new work has challenged earlier studies, which claim that older adults were more distractible.
The study performed at Wake Forest University Baptist Medical Center involved 48 participants and compared the results of the half who were between ages 18 and 38 with the other half who were between 65 and 90. — ANI