Career Hotline
Account ability
Pervin Malhotra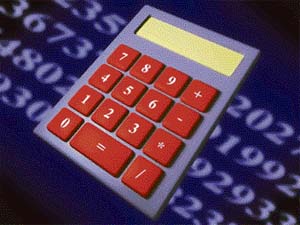 Q I am pursuing my CA and I want to know about the prospects of Indian CAs abroad. Is it recognised or not? What is their weight age abroad and can they compete with the CAs from abroad?
— Janki Vyas
A The perception of Indian accountants in the international market, has changed dramatically. Earlier, CAs from the western world were more in demand due to their command over English and the colonial mentality prevailing in different countries. But the scenario is now changing.
Indian Chartered Accountants (CAs) are in demand in other countries. The apex body of CAs — Institute of Chartered Accountant of India (ICAI), the world's second largest body of accounting professionals with over 1.40 lakh members — claims that it has received requests from 25 countries seeking Indian accounting professionals.
Apart from West Asia, there is huge demand of CAs in countries like Australia, New Zealand and Nigeria. In the last ICAI campus placement in March 2007, both recruiters offering the highest pay packages to candidates for international destinations (Olam International and Sharaf Shipping Corporation), were from overseas. Olam offered a package Rs 38 lakh plus a year while Sharaf Shipping recruited a CA for about Rs 11 lakh a year.
Electrifying choice
Q My academically brilliant but financially poor friend has joined an ITI after Class X to be an electrician. Is there any way for him to study to be an engineer after he finishes his ITI training?
— R. S. Johar
A Normally, those with ITI certificates need to pursue an engineering diploma before going for a B. Tech degree. Given your friend's financial condition, he may not be able to do so on his own. In which case, he should join a company that encourages and funds such pursuits.
Increasingly, several companies, such as NTPC, SRF, ONGC and Tata Steel, are funding the education not only of their white-collar executives, but also of their blue-collar workers. For example, in NTPC, around 90 workers are enrolled in ITIs, another 400 are pursuing diploma in engineering after completing ITI training and 50 diploma holders are now aiming for engineering degrees. Similarly, in order to educate its ITI-trained employees who are interested in pursuing a technical diploma and degree-level qualification, ONGC signed an agreement with Punjab Technical University in 2002.
Over 150 ONGC employees have already taken advantage of this programme.
This works towards the company's benefit as well. In these days of high attrition, the companies that educate their workers earn their loyalty and better service.
Enter the Dragon, should I?
Q I am working with a leading bank. My company has given me transfer in China. I am wondering whether to take the offer or not as it would mean living far away from my family. What do you advice?
— Harish Mehta
A Getting China on one's CV has been a big trend in western economies and now Indian execs have realised that China is a completely new world. They are happy to flaunt the Chinese experience on their CVs. The number of Indians ready to take on jobs in China has gone up. Cities like Beijing, Shanghai, Guangzhou and Chengdu are the main attractions for Indians.
A host of companies across sectors — such as Gati, L&T, Mahindra and Mahindra, TCS, Cognizant, Bank of Baroda and SBI — have been sending their executives to China to expand their overseas operations.
One of the reasons for doing so is to overcome the language barrier that exists in the country. Moreover, in order to provide better career opportunities, companies encourage the China stint as it is one of the fastest growing economies.
Even if you have to live a few years away from your family, it doesn't matter if in the long run your future holds bright.
Value for money
Q Given that the Indian rupee has been rising in value as compared to the US dollar, how good will it be for me to start a career in an Indian ITeS company?
— Pankaj Dewan
A Mostly good. A rising rupee is more a reflection of the increasing strength of the Indian economy. It also encourages foreign institutional investors (FIIs) to invest more in Indian companies, which is why the Sensex has been shooting up in recent weeks. With the US economy struggling in last few months, the only safe investment destinations for FIIs are turning out to be Hong Kong, China and India.
Of course, there is some worry regarding IT and ITeS companies which are largely export-oriented and export mainly to the US. The strengthening Indian rupee coupled with the slowdown in the US economy is forcing American companies to reduce their overall business, including that directed to Indian IT companies. So the average net profit of top Indian IT companies has reduced in recent months. But this could be a temporary phase. IT companies are increasingly diversifying their business to other regions of the world, including Europe and India. Further, the slowdown of the US economy may force American companies to outsource more of their functions to cut costs. So, there is still some light on the IT horizon.
France woos Indian students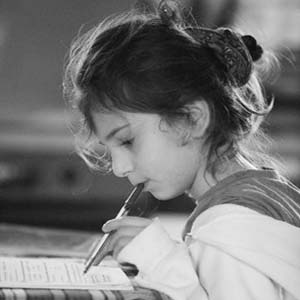 Seeking to strengthen ties in education and scientific research with India, France recently said it is implementing a "new policy" to host students from the country in its newly-reformed universities.
"We are making radical changes in the universities to welcome you. It will lead to solid foundations in our bilateral ties," French Minister for Higher Education and Research Valerie Pecresse told students of Delhi University.
Delivering a lecture on 'France in the 21st century, a partner for India', she noted that India's progress in the field of scientific research and said India would be in the forefront of innovation in next 10 years.
"France is ready to welcome you in the best possible conditions, radically simplifying the hosting procedure for foreign students coming to France from all over Asia, and particularly from India," she said.
Pecresse said her government has formulated new rules which allow to cut down on the red tape which so often puts off foreign students.
"We prove it once again today, by reforming our universities to offer talented people from all over the world a chance to follow a top-rate curriculum.
She said as per new rules, foreign students will be able to work while studying in French universities.
"We shall prove it tomorrow by offering most brilliant young Indians who wish to pursue a college education in France the benefits of both a grant, lodgings and a resident's permit." she said.
"It is therefore a radically new policy that France is implementing today, to host Indian students in newly reformed universities," Pecresse said. — PTI
Wipro signs pact with Mumbai college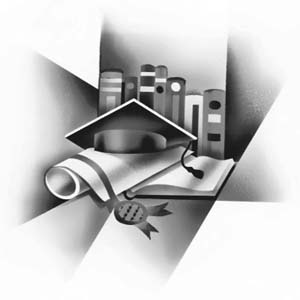 Software firm Wipro has signed a Memorandum of Understanding with Sardar Patel College of Engineering and Sardar Patel Institute of Technology in Mumbai to foster acamedia-industry relationship.
The MoU envisages a set of planned activities and interaction among students, faculty and the management, a release said in Bangalore recently.
These activities and interactions include faculty development programmes, technical sponsorships and student workshop, it said.
The MoU is the first such that Wipro has signed in the western region.
Recently, Wipro had signed a similar MoU with University College of Engineering, Osmania University in Hyderabad.
— PTI
Shifting back
Q I was working in an IT company and then moved to a different organisation which offered me a higher pay package. However, now I don't like the work in this new company and want to shift to my previous company. Will they rehire me or reject me?
— Keshav
A Boomerang hiring has become a norm in almost all IT firms. Companies are using out-of-the-box strategies to hire their ex-employees. These include unconventional ones like launching alumni portals. Research shows that the individual's productivity depends upon experience and skill-sets and his ability to adjust to the organizational culture. When a company hires outsiders, it is sure of the first, but the second factor may work against them. However when a company rehires, both these factors are assured. This can save the company hiring costs up to 70 per cent. For example, IT major, Satyam Computer Services, has recently launched an alumni portal ReMember which has 7,800 registered members. Positions are offered to rehired employees based on their experience and knowledge. Around 30 employees return to their company every quarter. They bring with them new employees through the referral system and contribute to their brand equity. Another US-based ADP company is looking at introducing new initiatives to bring back its former employees. As a part of this initiative, the company sends all former employees a CD showcasing the latest status of the organisation along with a letter from the CEO. Most of the rehired people are middle-level employees. So, go ahead and reapply in your previous organisation.
IT's the way to go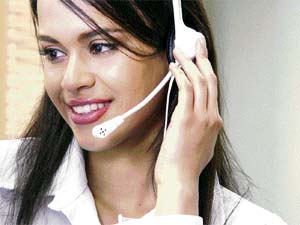 Q I am a fresh computer science graduate looking at working in the IT sector. What is the remuneration for entry-level undergraduates like me in this sector?
— Mayank Tripathi
A As a fresh graduate you can work in IT companies in their back-office operations at a salary of Rs 14,500 a month which is a reasonable remuneration for a high-school graduate with limited experience. Apart from the salary, some companies like Accenture Services, Kelly Services India, Cognizant Technology, Genpact, Oracle India, Google India, Yahoo! Software Development India offer joining bonuses of Rs 40,000 to Rs 1 lakh to entry level employees demonstrating potential. These include fresh management or engineering graduates to employees with two to three years of experience. In the world's fastest growing major economy where companies make an effort to attract talent in a competitive labour market and retain employees, it isn't just senior executives who receive sign-on bonuses. The trend of offering sign-on bonus to fresh entrants is catching up in India. This helps the company maintain competitive position in the campus or job market. So, make hay while the sun shines!
UK unplugged
Q I am thinking of immigrating to UK with my family under the Highly Skilled Migrant Programme (HSMP). Is it essential for my family to clear the English language test before immigrating there? What is the visa fee for HSMP as well as other categories — has it increased?
— Lavinder Singh
A UK's latest immigration laws make speaking and reading English compulsory for those coming to Britain from non-European Union countries. This is bound to block a large number of skilled migrants probably as many as 35,000. Applicants will now be strictly tested on English traditions and values, apart from spoken and written English. Under the government's new 'points' system, there are three main categories of immigrants coming to Britain from outside the EU for work: highly skilled, skilled, and low skilled. While the first two can eventually settle permanently, the third cannot. But now, the condition will be extended to all skilled migrants (96,000 last year). According to government sources, about 35,000 of them would not have passed an English-speaking test. All these laws are being introduced so that unemployed low-skilled Britons could be trained to fill the country's 'skills' gap rather than relying on additional migrants.
Meanwhile the UK government has announced a steep increase in visa fees from April this year for students, visitors, and those wishing to settle down in UK from India. The basic visitor fee has been increased from 50 pounds [Rs. 4,250 approx] to 63 pounds, the student visa from 85 pounds to 99 pounds.
Long Term Visa [including Work Permit and Highly Skilled Migrant Programme Visa] from 260 to 500 pounds. The transit visa fee has been increased from 30 pounds to 44 pounds.
The writer is a noted career consultant
Please send in your query, preferably on a postcard, along with your full name, complete address and academic qualifications to: Editor, Jobs and Careers, The Tribune, Sector 29, Chandigarh-160030, or at careers@tribunemail.com