Game to plug the gap
Lack of skilled manpower in animation, gaming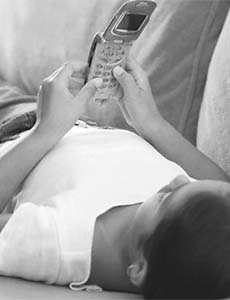 A shortage of trained professionals could impede the progress of the country's animation and gaming industries, which, otherwise possesses a tremendous potential for growth, a report said.
"A growing demand-supply gap in manpower requirements could act as a dampener to both these industries, preventing them from achieving their full potential," a Nasscom report released in Mumbai said recently.
The number of professionals employed in the two segments in 2006 was estimated at 16,500 and this was forecast to rise at a CAGR of 14-15 per cent and exceed 26,000 by 2010.
"Although the forecast growth is reasonably impressive, it falls short of the potential growth that the industry can achieve, as the key constraint is the growing demand-supply gap in manpower availability that is expected to restrict the Indian animation industry's growth to USD 869 million against its potential of exceeding USD 1 billion," the report said.
Around 150 gaming companies in the country presently employ around 2,500 personnel. This number is forecast to increase at a CAGR of over 50 per cent to exceed 13,000 by 2010, with the industry revenue forecast to grow nearly ten-fold and reach USD 424 million, the report added.
Impressive as the figures may seem, this is, however, significantly lower than the estimated potential of USD 732 million that the Indian gaming industry can achieve by 2010, if the supply concerns are addressed on time, the report said.
Manpower 2 lst
The entertainment segment contributes nearly 68 per cent to the total animation market in India. The key factors driving the growth includes a significant cost advantage, animation consoles are expected to lead to the share of online and console gaming in the total Indian gaming market. — PTI