Bits & bytes
Research route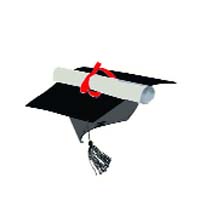 THE Indian School of Business (ISB), Hyderabad, and the Department of Management Studies, Indian Institute of Technology (IIT), Madras, recently signed up for promoting academic research at the master's and doctoral levels. Professors and academicians from both institutions will also collaborate on joint research projects and publish their research in internationally reputed academic journals.
"This is a momentous occasion for us," said Dean Rammohan Rao. "I am proud that the ISB and IIT Madras, two leading academic institutions of the country, are joining forces to encourage research activities. With the best minds working together on issues that industries face today, I am sure we will be able to produce cutting edge research that will make India proud."
Prof M.S. Ananth, director of IIT-Madras, said," The IIT-Madras has a strong tradition of research and we have been involved in management research and education for many years now. I am very glad that we have developed this synergy with ISB's outstanding faculty. I hope that scholars from both our institutions will contribute to advancing the frontiers of management education across the world."
The MoU allows Academic Associates from the ISB to enroll for a Ph.D programme at IIT-Madras. They will be able to attend full courses or lectures in both the institutions. The MoU also allows for research scholars from IIT-Besides, the IIT-M is also planning to set up a Rs 100 crore Centre for Advanced Manufacturing, a top Institute official said. "While the focus in this Centre will be on automotive research, we will also conduct research on materials and nano-mateials," Ananth said. — TNS
KPO training centre mooted
A Dubai-based institution would set up a Knowledge Process Outsourcing (KPO) centre in Hyderabad in partnership with a city-based management firm.
The outsourcing centre by institution, eTQM college is likely to start functioning by December 1.
The facility will deliver structured e-learning courseware for the Master's and Bachelor's programmes besides professional programmes.
Additionally, the centre's staff will assist the college in the publication of several international journals, e-magazines and maintain a number of portals, a release by C&K Management said in Hyderabad recently.
Mansoor Al-Awar, vice-president of the college, said, "This is a strategic initiative that will allow us to rapidly grow our offerings to the academic segments and the professional audience across West Asia." "This centre will help us scale up quickly and achieve our ambitious growth plans. India is increasingly becoming the back-office for the world and it was natural for us to site the centre here, especially in Hyderabad given the strong ties between our two cities over decades." — PTI
Job exchanges to go online
The government has said it would make all state exchanges accessible online soon.
Many states including Delhi have already done this, Labour Minister Oscar Fernandes said at VARIndia IT awards ceremony in New Delhi recently.
"The Employment News, the weekly paper is already online.
This is a complete interactive website, wherein one can search jobs, download forms and apply for jobs also," he said.
This site enables the candidates to post their forms besides providing results of the recruitment exams, he added.
Referring to growing employment opportunities in IT sector, the Minister said that Information and Communication Technology has so far provided around 16 lakh jobs this year. — PTI