Career Hotline
Storming the male bastion
Pervin Malhotra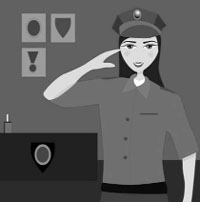 Q I am very good at sports and I would love to join the NSG and serve the nation. However, I am not too sure whether women are inducted into this force. Could you please advise me.
— Harminder Kaur
A You are lucky. For the first time, 15 young women, all in their 20s or early 30s, have stormed the last so-called male bastion — the National Security Guard (NSG).
NSG members are better known as Black Cats. These young men and now women are entrusted with the responsibility of providing firewall security for Z+ category VIPs, conducting anti-sabotage checks, rescuing hostages, neutralising terrorist threats to vital installations, engaging terrorists etc. So if you have always longed to wear the black dungarees, balaclavas and assault helmets, be prepared for some rigorous training.
The selection procedure for Black Cats is gruelling, as there is absolutely no room for error.
After the screening, candidates, selected from various forces like the Central Reserve Police Force (CRPF) are sent to NSG Training Centre, Manesar, Gurgaon, for a 12-week commando course. You will undergo advance-level training, including close combat and unarmed combat.
Don't expect any leeway because you are a woman. You have to be in peak physical condition to do not only the routine push-ups, chin-ups, sprinting etc but climb a 26-ft high wall without any support. You must also be able to don battle gear and run 3.2 km non-stop in just 18 minutes and complete a 1.6-km sprint without any equipment in eight minutes. And there is the final frontier — the battle assault optical course (BAOC) in which you will need to overcome 22 obstacles. You will be trained to use sophisticated weapons and gadgets to tackle bomb and sniper attacks. The age limit to serve as a Black Cat is 35.
When the going gets tough, the tough get going. So remember, you need to be tough as nails with razor-sharp reflexes to be part of this elite force.
For further details contact: National Security Guard, Training Centre PO Manesar, district Gurgaon, Haryana 122051.
Website: http://nsg.gov.in
Scope in linguistics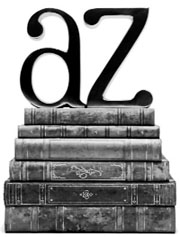 Q What exactly is linguistics? What can I specialise in if I pursue this field?
— Kanika Mehta
A Linguistics is the study of language in general, its composition, organisation and its function and role in society, its relation to reality and thought. Primarily linguistics has two aspects — theoretical and applied.
Linguists study topics such as how children learn language, how languages evolve and change, why people speak differently in different places, social groups, and situations; and how language is involved in race, class and sex prejudice.
Applied linguistics, in particular, is the study of how languages are taught and how linguistic principles are applied to dictionaries and other teaching material.
Ancient Indian civilization had a well-developed culture of linguistics. Although contemporary linguistics has retained much of the traditional flavour, it largely follows the style established by Western models.
You could opt for any of the following specialisations:
Phonetics: Study of speech sounds
Phonology: Study of sound systems
Morphology: Study of internal structure of words
Syntax: Study of how words are combined into sentences
Semantics: Study of meaning
Pragmatics: Study of meaning in relation to the way a language is used.
Others: Sociolinguistics, historical linguistics, acquisition, text analysis, applied linguistics, anthropological linguistics, neuro-linguistics, ethno linguistics and psycholinguistics.
Linguistics offers wide career choices. Apart from the purely academic (teaching and research), a host of careers require a base of linguistics e.g. Voice and Accent training, copy editing, copywriting.
Several new areas are emerging where linguistics plays a significant role i.e. speech disabilities, psychology, neurosciences. IT (artificial intelligence, speech activated software), phonetic transcription and translation, forensic science, defence and music to name a few.
In addition, you can find openings in the census and anthropological surveys, NCERT, SCERT, and centres of languages such as CIEFL and publishing houses and other organisations that specialise in phonetic transcription and translation, besides speech pathology labs (where you can help people regain lost speech due to injury or brain damage.
Engg vs scientific research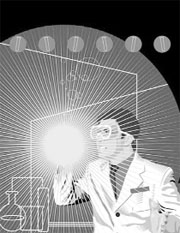 Q What is the difference between engineering research and the research done by scientists?
— Anil Dasgupta
A A scientist asks "why?" and proceeds to research the answer. By contrast, an engineer explores "how" to solve a problem, and how to implement that solution.
In general, it can be stated that a scientist builds in order to learn, while an engineer learns in order to build.
In other words, scientists investigate phenomena, whereas engineers create solutions to problems or improve upon existing solutions. However, there is often an overlap between science and engineering.
In the course of their work, scientists may have to accomplish engineering tasks (such as designing experimental apparatus or building prototypes), while engineers often have to do research.
It is not uncommon for scientists to become involved in the practical application of their discoveries; thereby becoming, for the moment, engineers.
Conversely, in the process of developing technology engineers sometimes find themselves exploring new phenomena, thus becoming, for the moment, scientists.
However, engineering research is different in character from scientific research. First, it often deals with areas in which the basic physics and/or chemistry are well understood, but the problems themselves are too complex to solve in an exact manner. The purpose of engineering research is to find approximations to the problem that can be solved.
Let me give you a couple of examples: the use of numerical approximations to the Navier-Stokes equations to solve aerodynamic flow over an aircraft, or the use of Miner's rule to calculate fatigue damage to an engineering structure. Second, engineering research employs many semi-empirical methods that are foreign to pure scientific research, one example being the method of parameter variation.
Avenues in social psychology
Q I have a PhD in the social psychology of education and am presently pursuing post-doctoral research. I am looking for a decent placement either in industry or in a research institution. Unfortunately, I am not getting a breakthrough.
— P Baxi
A I am sure you know far more about the highly specialised research you are into than anyone else. The logical avenues for scholars with your specialisation are research and teaching. Alas, such openings in most social sciences are generally limited to vacancies arising out of retirement of incumbents, there aren't that many new positions being created. I hope you are monitoring such opportunities as do arise carefully and regularly.
An idea that comes to mind — possibly, a long shot — is to actively seek out opportunities arising out of the expanding role of private sector in education. I don't think there would be many research-oriented opportunities but given that some high-quality educational institutions are coming up — both at school and college levels, the progressive ones may have administrative-cum-teaching positions for someone with your knowledge profile. What you may have to do is to, in effect, "create" such a position for yourself by convincing them of the contribution you could make. Admittedly, it may be a long shot but there is nothing to lose, is there?
What is legal process outsourcing?
Q I am a law graduate and want to earn well by working with an LPO, as law firms do not pay freshers well. What is the future of LPOs? Can you tell me the job profile in an LPO?
— Ragubir Saxena
A With legal process outsourcing (LPO) recording a 50 per cent growth last year, LPOs are coming up in a big way in many metropolitan cities in India.
The growth in the sector is primarily due to the increase in demand, vendor maturity and the capability of vendors to offer higher value services.
This sector has potential to grow and large number of foreign firms are outsourcing work to India, as these LPOs offer quality work at a lower rate. A recent study by the US-based Forester Research pegs the current annual value of global legal outsourcing at $146 million, which could rise up to $640 m by throwing up 32,000 jobs by 2010 ($4 billion and 79,000 jobs by 2015).
Indian LPOs are in demand because we produce a large number of legal professionals who have a good working knowledge of English. Currently there are about 100 LPO firms in India. Companies such as Inventurus, Pangea3 and Integrecon, Mindcrest have started massive hiring in Mumbai.
Work in an LPO is diverse involving quantitative/low-skilled tasks, qualitative/skill-intensive tasks, legal transcription, drafting contracts, research memoranda, pleadings and briefs.
Many third-party KPO and BPO service providers such as WNS, Evalueserve, OfficeTiger, Pangea3 and SDD Global have added LPO to their portfolio. They are now deft at handling legal tasks such as patent filing, drafting legal reports, litigation support and patent proof reading, etc.
The future growth will be in high-volume services like document review, eDiscovery, legal publishing, etc. as well as niche areas in Intellectual Property and contract services.
As most of the work comes from American and UK law firms, it is essential to be familiar with their law, as it gives the company an edge over its competitors. Law colleges such as Pune-based Indian Law Society, Symbiosis and Government Law College, Mumbai, are already collaborating with US law schools to teach US law to their students.
The job could be contractual or an hourly-wage basis. However, most LPOs prefer working on a contract basis, as this is hassle free.
Fresh law graduates prefer to join LPOs instead of jostling for clients in crowded city courts where the opportunities for freshers are somewhat limited. Moreover, LPOs offer lucrative salaries — as high as Rs 25,000-30,000 for an entry-level job. Even lawyers from traditional legal firms are quitting to join LPOs for fatter salaries.
The writer is a noted career consultant
Please send in your query, preferably on a postcard, along with your full name, complete address and academic qualifications to: Editor, Jobs and Careers, The Tribune, Sector 29, Chandigarh-160030, or at careers@tribunemail.com