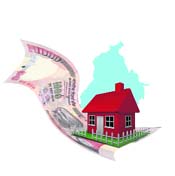 Punjab lures realtors
The state is attracting investment due to conducive policies, NRI rush and better road connectivity, says S. Satyanarayanan
RBI's stringent monetary policy and Finance Ministry's measures to cut the flab in realty, notwithstanding, real estate players are going all out to launch new housing, commercial and hotel projects, especially in Punjab. Punjab, which had not seen planned infrastructure and real estate development for several decades, has, of late, become the most sought after investment destination for big players.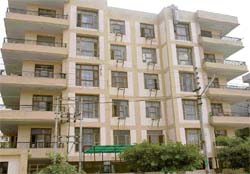 Ease lock-in period condition
Affordable housing need of the hour, says Rajmeet Singh
It is taking too long for the Administration to implement own decision of reducing the mandatory lock-in period for sale of flats allotted under the cooperative group housing scheme in Phase III sectors of Chandigarh. A notification to reduce the lock-in period from 15 years to five is awaited before the decision was implemented, says an official of the Registrar Cooperative Societies.
Capitalists fancy realty
India Inc received funding worth over $10 billion through venture capital route in the first half of this fiscal, with foreign VCs accounting for more than half of the total inflows.

Wanted! Deal cell
Fraudulent land transactions increase three times in the absence of a regulated monitoring agency, says Jupinderjit Singh
Sanjay Gupta of Delhi is eyeing property investment in Ludhiana, the Manchester of India. Driven by the reports and tales of investors making huge profits from investment in land, he has chosen a plot too. But he is a bit wary, especially after hearing innumerable cases of fraudulent land deals. The chance of making fast money lures but the fear of suffering losses if the seller or the dealer sells him a disputed or already-sold property.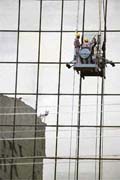 Construction equipment firms on a roll
Indian earthmoving and construction equipment (ECE) industry is at a watershed in its evolution and set to experience strong growth, spurred by the nation's rapid economic development. According to study, ECE Vision 2015: Scaling new heights in the Indian earth moving and construction equipment industry, conducted by leading management consulting firm, McKinsey & Company, for CII, IECIAL, released this week, Indian ECE industry has the potential to grow fivefolds from the current size of $2.3 billion to $12-13 billion by 2015, growing at 24 per cent CAGR.
Buzz on Bourses
ICICI Pru launches realty fund
Mumbai: ICICI Prudential AMC has launched ICICI prudential real estate securities fund, a three-year close-ended debt fund designed for investment in real estate sector. The fund will mainly invest in high yielding debt securities issued by companies that are associated with the real estate sector.
TAX tips
Income from PG accommodation is business income
By S.C. Vasudeva
Q. I am a widow and own a large house in a prominent sector in the city. I have let out part of it to a group of students studying in engineering college and provide them with all other facilities such as food, laundry and the like. Will I be allowed the deduction of the amount spent on the maintenance and repair of the rooms in which the students reside as well as the expenditure incurred for providing the food from the income I earn from letting out the rooms to such students?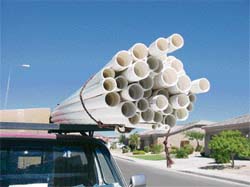 GRound REALTY
Right pipe for dream home
Choose the right conduit to avoid choking and leakages, says Jagvir Goyal
Proper functioning of sanitary and rainwater pipes keeps a house odour and leak free. If a sanitary pipe gets choked, emergency situation is created for the inhabitants, as toilets cannot be left in operational for a long time. Choking of rainwater pipe floods the terrace and damp patches appear on the ceiling.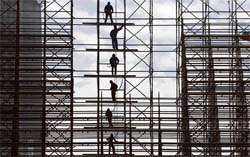 From 3 to 7
Indian realty billionaires list swells
India's booming real estate sector has more than doubled the number of billionaires from this space in just 12 months, with DLF's Kushal Pal Singh emerging "the world's richest real estate developer." Among 54 Indian billionaires identified by Forbes magazine, there are seven real estate developers with a net worth of over a billion dollar each.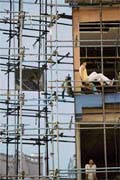 Tricity acts pricey
Government agencies, like private entities, are tagging astronomical sums on plots and flats in Chandigarh and suburbs The tricity of Chandigarh, Panchkula and Mohali have long had an image of being populated by the salaried classes but, going by the skyrocketing property prices, soon only millionaires will be living there. The latest schemes floated by the Haryana Housing Board (HHB) and the Chandigarh Housing Board (CHB) have only given a further push to the property boom in the tricity, home to about 1.5 million persons.