Married to Success
They are drop-dead gorgeous, enormously talented, very much married & rule the BO. Our favourites of the actor-wife-mom brigade...
It would start with rumours of an evening spent with a special someone. Soon news of an engagement would travel through the grapevine. And then, some hard-core sniffing would uncover the truth, and our gorgeous lady would be forced to speak. A secret ceremony, few wedding pictures in the paper and after a while all that we would hear or see of the celeb mom would be brief appearances at award functions. Well, this was till yesterday when the female lead actors were happy to be once stars, and later celeb wives and moms.
Will they, Won't they?

Prankster Kajol

Mrs Perfect, Aishwarya

Dance Queen Farah

Sensuous Madhuri

Hot Mommie Malaika

Vivacious Juhi
STEP OUT
Folks, go zorbing!
Roll down a slope inside a plastic ball at Solang
How many of you are game for zorbing? If you are hearing about it for the first time, here's a brief introduction. A zorb is a large plastic ball, usually about 3 m in diameter though some are larger. You get inside and roll down a slope in the ball. It is done solo or in pairs. In some zorbs, you are strapped to the inside wall, in others you are not and you flop about as it rolls!

Strapping into the harness inside the zorb.
FILM & FASHION
A perfect balance
For Hollywood actress Angelina Jolie, balancing motherhood and work is not as great a challenge as one might think. While talking about her latest animated film 'Beowulf', the 32-yea-old actress said, "You try to balance and try not to work too much. You take turns working, so it's not too hard."
Cool Stuff
Hair care
Tangles No More
Bid goodbye to weak hair with Pantene's breakthrough total strength shampoo that fights seven signs of weak hair, namely split ends, dryness, roughness, dullness, tangles, friction damage and brittle hair. Made for today's woman, the super-charged technology of the shampoo is combined with the revolutionary TRI defence complex with smoothing and conditioning ingredients that work together to reduce friction, smoothen hair strands, improve moisture retention, leaving hair protected, tangle-free and stronger. Priced at Rs 99 for 200ml, Rs 54 for 100ml, and Rs 3 for 7.5ml.



Closed Chapter
The Municipal Corporation has slammed shut the chapter on book-hunting pleasure by removing the section of footpath stalls from Chandigarh's history. Ever since it allocated permanent kiosks to the booksellers in Sector 15, the charm of "coming across the unexpected" has simply disappeared.

The good ol' second-hand book market in its new avtar has lost its charm.
Q&A
Beauty studio
Love your footsie
Come winter, and with it comes the problem of cracked heels. An extremely common condition in winter , it usually stems up from dry skin. If neglected, the feet can turn ugly leading to callus, deep heel cracks, which further attract dust and increase the risk of infection.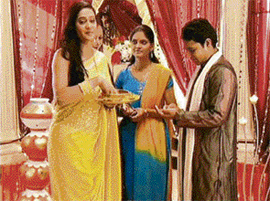 Telly Tales
Generation leaps, sequels, remakes: That's telly's concept of fresh & new!
Our good ol' idiot box never fails to surprise us, especially when it comes to its lack of innovation. Till a couple of years, the charge on our desi dabba was its attempt to get coloured in the videshi rang. This task christened Mission Inspiration brought with it soaps, reality programme or game show that our NRI brothers once watched.
Prerna & her never-ending Kasauti...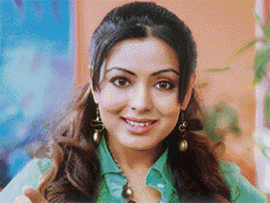 Little Interview
Anokha Talent
With small screen offering good opportunities to young talent and many making a name for themselves, young and beautiful with an innocent smile, Anokhi Srivastava of Balaji's Kahin To Hoga and Khichdi fame, is not new to the small screen. This, Business- Management-degree-holder- turned-actress has deep roots in this city as her relatives are here and her mother is from Ferozepore.
Clarification
Everyone is just like us, Matka Chowk November 16, was written by Joyshri Lobo and not Sreedhara Bhasin. We regret the inadvertent error. We also do not endorse the views expressed in the column.
— Editor