Television
In Gandhiís footsteps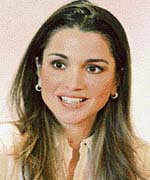 Survivorís Guide examines Gandhigiri in real life
THEY are a couple who studied medicine at Johns Hopkins University USA, with public health as their specialisation. Abhay and Rani Bang were so inspired by the life and philosophy of Mahatma Gandhi that they came back to India and set up SEARCH (Society for Education, Action and Research in Community Health) in Shodhgram, near Nagpur.
Ever since then the couple has been running the institution of community health which provides health care to the local population, and generates knowledge for the global community by way of research.
Survivor's Guide on BBC World on November 27 at 9 pm explores the subject of infant mortality and looks at the work of the doctor duo who have developed new methods of support and help for mothers not just in India but also around the world.
Spreading moonlight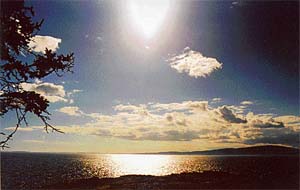 Moon Mysteries looks at life without the moon
TODAY, the moon shines brightly in our night skies from about a quarter of a million miles away, but when it first formed, it was 15 times closer to earth and its gravity had a tremendous influence on our planet. As the moon has slowly drifted away from earth, it has reshaped our world, creating our seasons, our 24-hour days and nights, our tides, and perhaps even influencing the evolution of life on earth.
Without the moon in its regular orbit around the planet, would life ever have been created? Would our climate veer between cataclysmic extremes? Would humankind even have evolved?
Moon Mysteries on November 27 at 10 pm on National Geographic Channel looks at what our world would be like without the moon. Is the moon powerful enough to trigger natural disasters like earthquakes and volcanic eruptions? Can the full moon influence human behaviour? The show examines the mysteries of the moon under a tightly focused lens. ó NF