Desert Tunes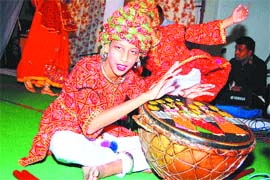 Students of Shri Ram Ashram School perform Rajasthani dance in Amritsar on Tuesday. — Photo by Rajiv Sharma

Campus Buzz
On GNDU anniversary, a book on Guru Nanak
Amritsar, November 27
"Guru Nanak Dev has been the greatest man ever born on earth. His vision of society was a rare vision as He wanted to build a man with all values and virtues without any caste, creed and religion."
Uplift Of Farmers
Agri-based units need of the hour: Johal
Amritsar, November 27
The government should set up agriculture based industrial units in rural areas to improve the financial position of the farmers besides improving the standard of living of the rural population.
Holy city gears up for Dec 2 Jagannath yatra
Amritsar, November 27
The holy city will once again play host to ISKCON sponsored Bhagwan Jagannath Rath Yatra festival on December 2. The city, steeped in high spiritual mode, plans to give enthusiastic response to Rath Yatra.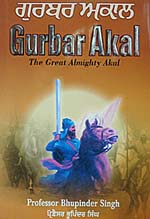 An effort to recount Sikh history
Amritsar, November 27
An attempt to recount the Sikh history through the happenings in the Sikh world in the last three decades is being made in the form of a compilation of poems by Prof. Bhupinder Singh, titled "Gurbar Akal - the great almighty Akal", which was released earlier this week talks about subjects like Sikh dignity and sentiments attached with the dastar (turban). The entire book comes in two parts - English and Punjabi. The annexure is equally interesting as it offers a brief history of the Sikh "panth" and can help even those alien to the Sikh history to comprehend the issues.
Dalai Lama visits Golden Temple
Amritsar, November 27
The Buddhists spiritual head Dalai Lama, along with his followers, paid obeisance at the Golden Temple today. He showed keen interest in information provided by the information officer about the Sikh religion, Sikh History, Golden temple and religious rituals.
AIDS week: Colleges show enthusiasm
Amritsar, November 27
World AIDS Week is being observed in the holy city by Fortis and Escorts Hospital to create awareness among the masses about the dreaded disease from November 26 to December 1.
Don't destroy Ram Setu: Morari Bapu
Amritsar, November 27
Dedicating his katha to first Sikh Guru Nanak Dev, Sant Morari Bapu concluded his nine-day discourses and prayed for the communal harmony, prosperity, peace and progress of Punjab.
Yoga show highlight of Ram Ashram's annual day
Amritsar, November 27
A yoga show, on the theme of 'new mind new you' was held at the Shri Ram Ashram School where students presented some intricate and amazing yogic 'asanas' that drew a round of applause from the audience during the annual function of the school here. Sania Bhandari, the school's national yoga champion led group's performance.
Railway bodies poll: Results on Dec 3
Amritsar, November 27
Elections for the recognition of a railway union under "one industry one union" passed off peacefully in the city. The results are scheduled to be out on December 3.
Job letters for ETT teachers
Tarn Taran, November 27
As many as 60 ETT teachers were issued appointments letters by the additional deputy commissioner (D), here today.
Huge haul of illicit liquor
Tarn Taran, November 27
Huge quantity of illicit liquor was seized by the police in raids conducted at various places.