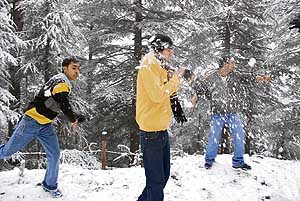 It's snowing fun
White or sunny Christmas, all roads are leading to the hills. So, don't make celebrations an uphill task. Just zip up your jackets and enjoy!
ENTHUSIASM has snowballed into excitement, already. As early "soft and slumberous snow" in Shimla brings along with it the sublime promise of a White Christmas, the out-to-chill crowd is already packing up its bags for a rendezvous with Santa Claus in the hills on December 25.
Photo by S. Chandan
Idols come to town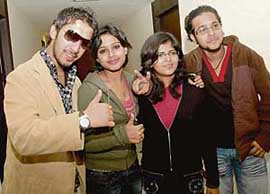 ALREADY running late, when one of the organisers was overheard saying he was embarrassed, we thought the event had been called off. This is the flip side of talent hunt shows. It springs celebs in numbers and starry attitudes in multiples. But our prayers were answered and Indian Idol-3 contestants Amit Paul, Emon Chatterjee, Puja Chatterjee and Ankita Mishra walked into Hotel Shivalikview's boardroom. Here to perform at Leisure Valley-10, the chirpy, friendly and naughty heartthrobs looked like any 20-something.

Photo by Manoj Mahajan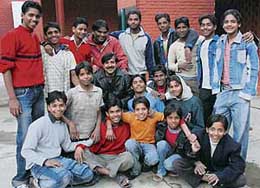 Shining Bright
They are newsmakers in their own right — Zulfiqar and his slum children. After collecting newspapers door-to-door and making bags out of them to sustain themselves, city's voluntary group, Theatre Age, is now going to make its presence felt on the national scene. Asian Plateau, a centre for introspection and dialogue, has invited 15 of its boys to a five-day camp at Panchgani.

Photo by Pradeep Tewari
First Day First Show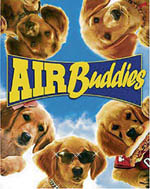 Air Buddies: WATCHABLE
Puppy Love
Air Buddies presents the five adorable puppies of the famous Air Bud and the love of his life, Molly. Meet B-Dawg, Rosebud, Bud-Dha, MudBud, and Budderball. Each full of personality and sports pizzaz, the five puppies are nothing but fun, and maybe a little trouble. The puppies live with Air Bud in the Framm home, but they are becoming quite a handful. Mr and Mrs Framm decide that it is time to find each puppy a new home. The Framm's son, Noah, is heart-broken, but he and his best friend Henry (Molly's owner) set about the task of finding the perfect families.
Write to Renee
I am a 30-year-old-man and got married in 2005. My wife left me when she was two months pregnant and moved to her parents place. She later gave birth to our daughter and never allowed me to see her. She wanted me to leave my parents which I was not ready to do. I filed for a divorce but she filed a dowry case against me and my family.
Bollywood Tadka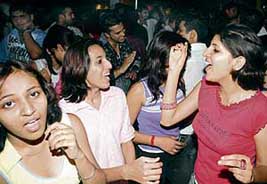 It may sound music to your ears, but after hip-hop music the boogie-woogie crowd is tuning itself to the beats of Bollywood music. It's back with a bang in city discotheques. In fact, Mauja Hi Mauja, Ishq Da Kalma, Bhul Bahaliya, Hare Ram Hare Krishna and many more rocking songs are setting pace for afternoon and late evening parties.
City party hoppers are now swirling & twirling to both old & new filmi numbers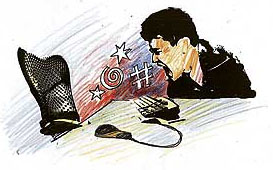 Is abusing
at workplace savvy?
A study says interspersing conversation with f#@*?/$ at the workplace is a good idea. So, is it time we transform into someone who swears at the drop of a hat? Let's find out
Matka chowk
Visitor Birds
WHEN I was a child, a Visit to the Calcutta Zoo was mandatory in winter – for the unique and exotic migratory birds arrived as soon as the weather started to cool down.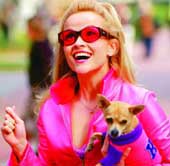 Reese & Vaughn battling
Tension is brewing between Reese Witherspoon and Vince Vaughn on the sets of Four Christmases. Spies have revealed that the lead pair cannot see eye to eye, adding that the tension between the stars is more entertaining than the script of the romantic comedy. According to insiders, the Legally Blonde star is quite opposed to Vaughn's laid-back approach to work.
Simply Music
Their music, bond & passion just keeps growing
A computer engineer and a fashion designer, that's Jay and Aléna for you, the Indo-Jazz brother-sister, who've made music their passion. "There's nothing like following your heart," says Aléna, who was in the city on Saturday to anchor at ICL. The duo, with Jay as the composer and painist, and Aléna as a vocalist, found their calling over a decade back and have performed at live concerts all over the world now.
Exhi Watch
Riot of Colour
Intricate weaving, splendid designs and delightful colours, and bringing to you all this are 18 weavers from different parts of Himachal. The first exhibition of its kind Bunkar Utpad Mela-2007 is an exhibition cum sale of exquisite handloom products created by weavers under the Integrated Handloom Cluster Development Scheme — Kullu. Wrap yourself in Kullu and Kinnauri shawls.
Charitable Nicole
Actress Nicole Kidman, the face of Channel No.5, will donate the substantial damages she has won over claims of snubbing the perfume by flaunting a bottle of a rival fragrance, to charity. Kidman's solicitor, John Kelly said the actress intends to donate the substantial undisclosed damages to the United Nations Development Fund for Women.
Chak de Chandigarh
BIG 92.7 FM, in its endeavor to provide wholesome and quality entertainment to its listeners has brought on board RJ Anubhav with a new breakfast show - 'Chak De Chandigarh'.
Little Interview
Mentor Mika


After the success of Maujan hi maujan. (Jab We Met) and Ganpat (Shoutout At Lokhandwala), Mika is busy playing the mentor to Shweta Tiwari in Sahara One's reality show Jhoom India. Mika, who was in Delhi recently, spoke to Life Style about the show.
What made you to be a part of Jhoom India?
I am a singer and it gives me the right platform to showcase my talent. Also Jhoom India has a good team of singers, actors and judges. And shooting for that, I found that I have gone many steps up.