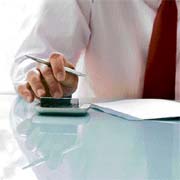 Added opportunities
Jobs are multiplying for commerce students with the emergence of new areas, writes Sunit Dhawan
Commerce has always been one of the most sought-after disciplines for career-oriented students. Its scope and significance have witnessed an upsurge with the advent of globalisation and fast-paced economic growth. The field of commerce includes subjects like management, finance, accounts, economics, statistics and business administration. A host of professional study programmes are now available in all these traditional specialisations as well as many emerging areas. Commerce graduates can go in for any of these specialised courses of their choice, following which they stand a fair chance of getting a placement.

Careercature
Sandeep Joshi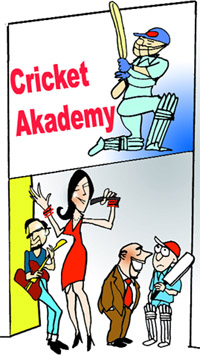 Forget the game, if you can dance your career is secure in new-age cricket.

Course chat
Choices galore for commerce grads
There's been a major addition in the job opportunities for commerce students, says Dr N.K.Garg, Professor of Commerce and Director, Distance Education at MDU, Rohtak. Excerpts from an interview:
What recent developments have affected job opportunities in commerce?
The economic boom in this era of globalisation, along with the vast expansion in banking and insurance sectors, have brightened the career prospects of commerce professionals. The area of financial planning and management has also witnessed an upsurge.


Bits & bytes
Nanotech centre mooted
The Tamil Nadu Agricultural University has proposed to establish a Nanotechnology Centre at a cost of Rs 10 crore. Nanotechnology would help develop technologies that would reduce emissions and reduce the use of raw materials promising faster and cost-effective solutions for pollution treatment, TNAU vice-chancellor C. Ramaswamy has said.

Skill retention biggest HR challenge
S.C. Dhall
Retaining employees in today's competitive market is one of the biggest HR challenges. According to industry watchers, 15 to 20 per cent of today's HR budgets are set aside for attracting and retaining skilled manpower. Companies are experiencing a severe scarcity of trained and qualified people. The major challenge faced by the recruitment industry is of excess demand compared to the supply of qualified people emerging from educational institutions.

Cracking problems at work
I.M. Soni
Problem solving, the scientific way, is a key to career success. A problem properly stated is half solved. Albert Einstein was once asked, "If some imminent disaster threatened the world and you had one hour in which you knew you could save it, how would you spend your time?" Einstein thought a moment and then replied, "I would spend the first fiftyfive minutes identifying the problem and the last five minutes solving it. For the formulation of a problem is often far more essential than its solution, which may be merely a matter of mathematical or experimental skill."

Strong rupee acts pricey with IT jobs
Hiring slows down in 2007
Piyali Mandal & Mansi Taneja
The Indian IT sector, credited with India Inc's strong image globally, had to sail through rough waters last year as incremental rise in the value of rupee created turbulence in an otherwise sunshine sector. The rupee, which rose by over 12 per cent against the dollar this year, has slowed down the hiring plans of companies like Infosys, Satyam and HCL Technologies and also put pressure on their margins.

Wage war
Rising salaries major concern for ITeS, BPO industry
Rising salary levels have become a major concern for the ITeS and BPO industry, which is followed by rupee appreciation and shortage of skilled manpower, according to a report. "Majority of the ITeS and BPO companies rank rising salary levels as the major concern affecting or likely to affect future growth of the industry," a report on the Indian IT and ITeS industry by Dun and Bradstreet said.

Career Hotline
Class act
Pervin Malhotra
Q Although I am academically bright and can pursue any other line, I'm thinking of going into teaching — particularly at the junior level. What are the prospects of a teaching career vis-`E0-vis one in the corporate sector?