Gifting Pleasure
The market is flooded with gifts of all hue this Christmas. Just step out & take your pick!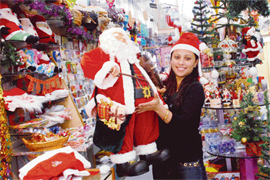 It's time for you to play Santa again. So step into his cloak and pick up some nice little gifts that aren't too big, or expensive, for the stockings. And, that also without losing your characteristic Santa laughter! Want something exceptional and shining? Go in for a five-foot electric star that actually twinkles. All you have to do is to screw in a bulb and it's ready to make a star out of you this Christmas! Forget all about singing and foot-tapping Santa you presented her the previous year.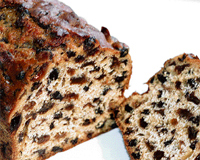 Cake walk
Our demand for a Christmas cake from a colleague led us to an interesting conversation — how did the concept of Christmas cake originate? "It is an import from the West, but I am sure there were no cakes during the time of Christ," his answer was flippant, but his intention was not. For, the very next day we received a three-page report on how and when the Christmas cake came into our lives.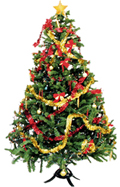 Jingle all the way
Put on your dancing shoes: Dance floors in the city discs will be throbbing on Christmas eve
Jazz up guys and dolls! Santa brings loads of invites for dance parties for making your Christmas merrier this time. Oh yes! Discs, hotels and fast food joints are decking up for the New Year's Eve as well, but its Christmas parties that are setting the pace for the grooving season.
Party Healthy!
Dress up right, especially children and elderly. Be wary of allergies while attending an outdoor party. Wear loose-fitting clothing in several layers, the outer layer tightly woven to reduce body-heat loss.
First Day First Show
Welcome Aamir, the director
Taare Zameen Par: Must watch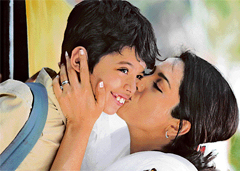 Out there, flows a river which has the turbulence of a child's agony and ecstasy. The landscape of his mind has colours which are bright and dark. If his cognitive processes propel him to make paintings, play with dogs and fantasise about fish and kites, they fail him when he starts reading and writing. His world is torn between manifestations of brilliance and mediocrity. He rides the emotional roller-coaster when his parents pack him off to a boarding school for 'disciplining' him. They don't realise that their 'recalcitrant' kid has a reservoir of talent waiting to be exploited. Sharing his little joys and sorrows, we almost return to innocence.
Write to Renee
I am a 36-year-old guy who finally decided to get married. However, I just discovered that the girl I am planning to marry has been lying to me. She told me that she was a receptionist in a multi-national corporation in Mumbai, whereas I just found out that she was actually a front desk girl in a parlour. She has been lying about her family background as well. Now, I feel totally confused and all at sea. Should I go ahead with the marriage or give up on it.
Play & Learn
Freedom at last! A place where kids are treated as grown ups
Cribbing lately that your job and your child's homework have left you with little time to be together? Or, has it become a problem to synchronise your free time with your child's because of all the hobby classes he has joined? Here is a solution! Kids' Own's newly constructed floor gives all that opportunities for your children to explore their creative side. And the best part is that you too can be part of that self-realisation exercise.
Guru Gyaan
Deepika Padukone aka Shanti's impressive debut in OSO is courtesy acting guru Vinod Tharani
You can't stop going gaga over graceful, sensuous and gorgeous Deepika Padukone. She almost got full marks in all spheres for her debut performance — looks, dialogues and acting — Om Shanti Om(OSO). Wondering who taught it all to her? Meet Vinod Tharani, who was approached by Farah Khan two-months prior to OSO for polishing Deepika's skills.
For one and all
Carol singing has been given a new dimension by this group which sings in open parks for all to hear!
It's time of the year to dig out that old Christmas carol CD and listen to Silent Night and Joy to the World. But this year we have a better option. We can actually be part of the carol singing groups and hum along with them — Paida hua hai balak Yesu.
Matka Chowk
Doing the right thing
We as a city often fail to do the right thing – we jump queues, double park our cars blatantly, gate crash into the ATM even before the last person has had the chance to take his money out, walk away from scenes of accident without offering help, bully the parking attendants who can furnish feeble resistance and think its modern to renege on promises. An ancient man sits on the pavement of the local bazaar in our area. He looks almost hundred. His face is wizened and his glasses are held around his head with a threadbare rope.
Is it possible for replicas to look exactly like originals or at least give a semblance of them? One needs to visit this place to find out
Magic replicated
An antique table and a chair, plus a simple silver candle-stand attract you to the shop. As soon as you enter Uma Gift Mart in Sector 9, Panchkula, you feel transported to the old era. Working compasses and time clocks, well polished statues, stone-studded chests, carved settees, beds and consoles, and the ethnic jhoola that reminds you of the maharaja and maharani of Mewar. An old gramophone playing at the main counter is reminiscent of your grandfather. Makes you wonder how well these antiques have been preserved. A little enquiry, however, tells us that these are not antiques but replicas!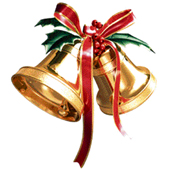 In High Spirits!
A corporate Christmas dinner or a family gathering, here is how to sip, hold and drink wine right
Chilly winters, warm festivities, stirring merriment, delectable cookies, tempting plum cakes.... It's Christmas time folks! And, the celebrations stand incomplete without a sip into the lovely, exotic and tasty wines. Indian or imported, we, as a city, have begun to take pleasure in wines. And, so we've got for our wine fraternity, the what, which, how and more on wine. Read on.
Visual treat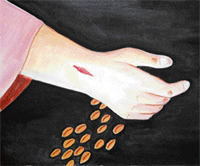 An exhibition of paintings and tableaus makes comprehension of Biblical stories and parables easier
If you are still finding it difficult to comprehend stories of Bible by listening to the carol groups alone, here is a visual treat to make things easy for you. An exhibition of tableaus and paintings at the basement of the Christ the King Cathedral-19, which will be inaugurated on Saturday, takes one through the creation of the world, the Ten Commandments to various parables.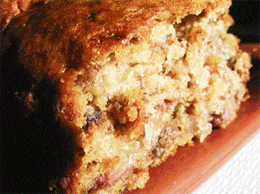 BON APPETIT
A sumptuous X'mas
Think Christmas and you will visualise a plump, pink- cheeked Santa, his reindeers and YESS! Christmas gifts, never mind who bought them or the related pretence-drama! Now here is some news that will well and truly shock you —John Oakes, playing Father Christmas at a store in Cairns, Australia, was sacked for saying "Ho-ho-ho", Santa's famous laugh!
Say Cheese!
Only a connoisseur knows the magic wine & cheese create. Here's how to get started: Wine and cheese are the perfect twosome. They have a lot in common. One, they are products of fermentation.