Career Hotline
Avenues in America
Pervin Malhotra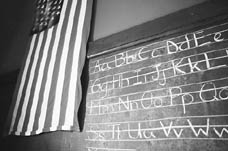 Q After school I would like to go to the US for my studies. What is the Early Decision Plan? Will it guarantee admission? Please advice. I am in Class XI.
— Lokesh Rampal
A Perhaps the best and most crucial advice you will ever receive about the college application process is to start early — preferably, a good 18 months in advance.
Besides securing an excellent SAT score, you will probably find that the most difficult part of the college selection process is trying to predict the outcome of your decision. Will I be accepted? Will I be happy at the college of my choice?
Unfortunately, good decisions don't always guarantee successful results.
By its very nature, decision making involves risk. You will be in a better position, however, if you do a thorough job of collecting and evaluating information.
For this, browse the net extensively and prepare a shortlist based on what you are looking for in a university. Applying "Early Decision" (for admission and financial aid, if appropriate) is a good option.
Colleges (262) that subscribe to this plan, agree to follow a common schedule for Early Decision applicants. If you apply under the first-choice plan (EDP-F) you will have to withdraw your applications from all other colleges as soon as your first choice college sends you an acceptance notice. Under the single-choice plan (EDP-S), you need not apply to any college other than your first choice unless you are rejected by it.
If you are accepted, well and good (Princeton and Columbia admit nearly half their freshmen this way). If on the other hand, you are deferred to the January pool, you still have a second chance and you have one application out of the way. If you are rejected, that too is okay, because at least you know what your options are, and completing one application makes the others much easier.
Besides, ED gives you a better idea of where you stand before going into the much scarier admissions process in December and Jan. While everyone else is anxiously biting nails until May (and frantically writing applications all of December), you will know where you stand and concentrate your energies on your academics (besides having to work on only one essay question).
The only thing about EDP is that you have to be fairly certain which college you want attend. You don't want to discover after you've been accepted that you'd rather be somewhere else. However, if you are flexible and have a fairly good idea of what you are looking for, ED can certainly make your life a great deal simpler.
However, it is not unusual for colleges to reject students they consider overqualified, consigning to the waiting list those applicants whom they suspect will snub them for a better offer.
The bad news, however, is that the ED option may dwindle in the coming years because its critics consider it to be "flawed". Already one top college, the University of North Carolina at Chapel Hill, has already abandoned it, and some of the other elite ones may follow. But as of now, that's a long way off.
Banking to BPO
Q After working in a bank for 18 years, I have recently taken VRS. I am wondering if there are there any relevant opportunities for someone with my experience in the BPO sector? I would prefer structured work hours, if possible.
A Since you have a good understanding of banking operations and credit appraisal, you could certainly look at some of the captive banking and financial BPOs like GENPACT, HCL Capital Market Services, Amex, which serve as back-office processing centres for international banking operations like ABN Amro, Citibank, JP Morgan, Standard Chartered, Deutsche Bank etc.
You could also look at domain-specific BPOs catering to the financial/insurance services sector like ExL Service.com etc.
Besides paying well, BPOs work in shifts, so the hours are fixed. And your experience and skill-sets will come in handy.
Working hours in the ITES sector are relatively structured as they function in shifts.
Brand aid
Q I am working as a sales manager in a reputed jewellery firm. I want to pursue a diploma/degree course in brand management. Which institutes offer good courses in this subject? Can you also suggest some books on the subject?
A A relatively quiet industry for the last 40 years, competition has spurred an explosion in brand positioning and marketing activities amongst all players to grab their share of the market.
The super rich segment — less than 4 lakh households (0.19 per cent of the population), with an annual income of Rs 10 lakh plus, consume more than 44 per cent of total branded wear and 75 per cent of designer labels sold in the country.
The 3 million upper middle class families with an average household income of Rs 5 lakh account for 17 per cent of the total spend on clothing and 28 per cent of the branded market. That's the marvel of brand positioning and brand building for you.
Ideally, brand management positions are entrusted to senior marketing professionals with considerable marketing experience.
You can pursue an executive MBA programme and specialise in marketing. You could also check out the PG Programme in Brand Communication offered by Mudra Institute of Communication, Ahmedabad (www.mica-india.net).
There are plenty of good books on brand management out there but here are two favourites: Purple Cow by Seth Godin and The 22 Immutable Laws of Branding by Al Ries and his daughter Laura Ries -- wonderful examples on how leading brands constantly reinvent and innovate to build community, cement loyalty and engrave what they stand for onto people's brain cells.
Marketing vs finance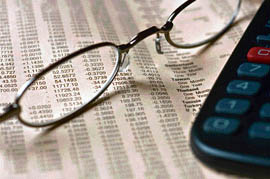 Q I am doing my MBA and wondering whether to opt for marketing or finance as a specialisation. I am more interested in finance. Is there a long-term growth in this field?
A Both specialisations have excellent prospects in the coming years, but since you are more inclined towards finance, let me give you some insights on the possibilities in this field.
Driven by high growth in wealth management, equity brokerage, investment banking and private equity, the financial services sector is on an upswing in India. The sector is witnessing a manpower crunch, and needs an army of trained professionals who can handle financial matters. Finance departments in corporate houses are finding it hard to find high-caliber professionals for top rung posts as well as at the entry level. As such, there is an urgent need for skilled and knowledgeable financial professionals at every level. Job opportunities are set to soar in the next few years in life and general insurance companies, wealth management, mutual fund and private equity firms. The banking sector alone is likely to hire 15,000-20,000 people in the next one year. Among others, companies like Thomson Corporation and ICICI Bank are looking at hiring a blend of experienced finance professionals as well as undergraduate and postgraduate students.
Medicine and maths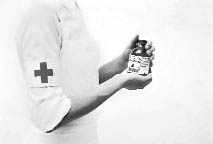 Q I am studying in Class X. I plan to pursue medicine after plus two. Why should I have to study maths in plus two when it has no relevance for me.
Please enlighten.
A There are several reasons. First, maths with other science subjects, including biology, opens up many career avenues e.g clinical research, biotechnology and bioinformatics, about which you may not be sufficiently aware of now, but which may catch your interest later. Why close the doors prematurely at this point?
Second, medical research on various health problems is growing, partly due to the world's increasingly aging population. Medical research often involves complex statistical calculations; which is why many respected statisticians happen to be doctors. A strong mathematical base helps in
statistics.
So, if you choose to pursue medicine and later opt for medical research, a grounding in plus two maths will help.
Thirdly, according to a recent study by researchers at both Harvard University and University of Virginia, students with the most rigorous high school preparation in maths perform significantly better in college courses in biology, chemistry and physics. And only maths has
such an effect.
Other sciences such as physics and chemistry, contrary to conventional wisdom, do not have any significant effect on performance in sister sciences. So, studying maths is likely to improve your performance in the
subjects you will be studying for medical entrance exams.
Convinced?
The writer is a noted career consultant