Realty firms dominate IPO boom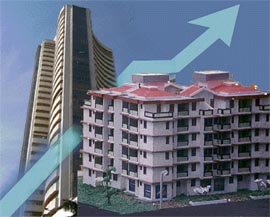 Real estate companies have dominated the public issue scene in 2007 and with over 40 per cent of the total IPO mobilisation coming from the realty sector, the marketís appetite for good real estate firms seems to be growing, says S.C. Dhall
The year 2007 has been a landmark year for public issues, with the highest ever mobilisation in a single year and interestingly it was dominated by the real estate sector. Over 40 per cent of the total IPO mobilisation came from the realty sector. This year as many as 12 real estate companies got listed and 11 of those witnessed huge premiums after listing. This surely is a clear indicator of the marketís huge appetite for good real estate firms.
Realtors eye Maratha heartland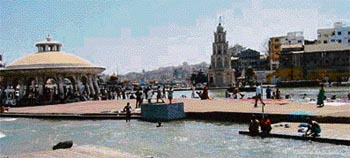 Nagpur, Nashik and Kolhapur are no longer poor cousins of Mumbai and Pune as realtors realise the great potential of these cities
Realty players have identified Nagpur, Nashik and Kolhapur as emerging growth centres in Maharashtra with the coastal Konkan region also increasingly manifesting itself on their radar.
Realtors are upbeat about the real estate potential of towns like Nashik
GRound REALTY
Basement basics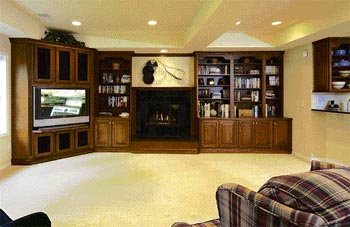 Over the past few years the trend of constructing a basement in residential and commercial buildings has really caught on. Basement is a utility area that can be used as paying guest accommodation or for an in-house gym or home theatre in residential buildings, while in commercial units it provides the all-important storage space or is used to raise partitions and rent out the cabins and earn healthy profits.
TAX tips
Claiming house rent allowance and rebate on home loan
Q. My son, who is working in an MNC in Gurgaon, was living there in a rented house along with his wife. Later, he took a home loan and bought a flat in Gurgaon. But due to marital discord his wife shifted to the new flat and he continued living in the rented accommodation. They both filed a petition for divorce on mutual basis and decree was passed after about eight months. He used to visit his flat off and on but was staying in the rented accommodation.
Realty Bytes
DMC to acquire 200 acres in Kota
New Delhi: Realty firm DMC International Ltd has finalised MoUs to acquire 200 acres of agricultural land near Kota in Rajasthan. The city-based company is planning to start agri- farming on the land with Israel technology and consultancy, it said in a statement.
Bourse TALK
Emaar MGF to launch public issue in Jan
Real estate firm Emaar MGF will be listed in the Indian bourses by launching an initial public offering (IPO) to raise $1.7 billion by early next month, said the company's chairman.