Books '07
FICTION
Titles made the mark, not writers
Tabish Khair takes a look at the tomes that clicked or did not click in 2007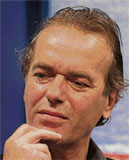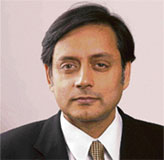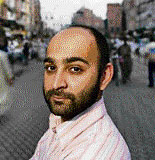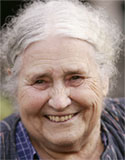 From left: Martin Amis whose House of Meetings was a dud, Shashi Tharoor, Mohsin Hamid and Doris Lessing who bagged the Nobel Prize for literature
It is always difficult to read as widely as you want in the year in which your own novel comes out. My novel, Filming, was published by Picador in July 2007, and I approach the end of the year with a longer than usual pile of to-be-read books on my desk. And yet, I did manage to read a few, and read about a few others. It wasn't a bad year for books. I guess, given the hardsell of publishers and book clubs these days, every year appears to be good for books (though not necessarily for writers). It is, of course, another matter whether the books are any good.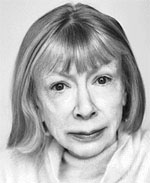 Joan Didion kept her grip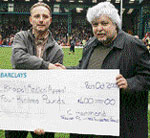 Indira Sinha put Bhopal gas tragedy centrestage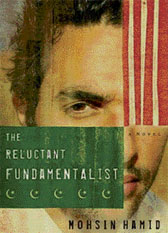 Some interesting paperbacks came out in 2007. One novel that I read and admired was Mohsin Hamid's The Reluctant Fundamentalist. A stylistically elegant novel, with subtle echoes of Albert Camus and other writers, it also offers a thrilling ride through aspects of the current 'war against terror.' It was little wonder to find it short-listed for the Booker. Another paperback published in 2007 that gripped me was Indra Sinha's Animal's People, which takes up the Bhopal gas leak in a fictional setting and is generically close to magic realism. Perhaps I would not have read it if I had not shared a reading with Sinha at Edinburgh, for I am quite tired of magic realism. Having liked his reading, I read the novel and was, momentarily, converted back to the sort of admiration that I had felt, years ago, when I had read early magic realist-type texts by Marquez and Rushdie. It is a novel worth checking out, and it too was short-listed for the Booker.
Denis Johnson's Tree of Smoke was that rare thing: a successful novel that is also good. Presenting a large cast of characters during the Vietnam War, it made me realise how difficult Western writers are finding the current 'war against terror'. Unlike the Vietnam war and World War II, which continue to inspire deep and soulful novels, the current 'war against terror' usually leads of novelistic platitudes and slipshod thinking. Someone like Mohsin Hamid is an exception, and I hope there will be more such exceptions in the future. I doubt that many such exceptions will come entirely from the West: you need to occupy an in-between place to see or narrate (even as fiction) what is actually happening.
Out Stealing Horses, a novel by the Norwegian author Per Patterson, was perhaps the best translation I read in 2007: it was, not surprisingly, listed by New York Times as among the '10 best books of the year.' I am not sure I would rank it so high – the NYT ranking probably hinges on some typical anglophone associations about the 'solitary' North – but I would definitely recommend it. The other interesting, but partly flawed, translated novel from Northern Europe was the Danish Peter Høeg's The Quiet Girl. Høeg's became famous years ago as the author of Miss Smilla's Sense of Snow, which was also turned into a Hollywood multi-starrer.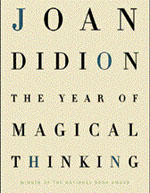 Among major 2007 novels that I missed out but intend to read in 2008 are Haruki Murakami's After Dark and Nuruddin Farah's Knots. From an Indian angle, I would like to catch up on Nikita Lalwani's Gifted. Also pending on my desk are interesting poetry collections by Tishani Doshi and Robin Robertson which, though published in 2006, won the Forward poetry prize (best first collection and best collection, respectively) in 2007. These, and other books I want to read, wilt on my desk under the pressure of dry academic tomes that, sadly, I am paid to read!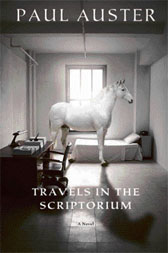 As usual, some 'big' novels were disappointments in 2007. Among these were Martin Amis's House of Meetings, an uninspired saunter through Russian history by an overrated author, and Paul Auster's Travels in the Scriptorium, a laboured novel which proved again that – like Rushdie – Auster's recent production does not quite match his earlier genius.
In the field of non-fiction, Charles Allen's Kipling Sahib returned me, powerfully, to an author who continues to be fascinating as much for what he does not say as for what he actually says. It is definitely one of the best biographies of Rudyard Kipling and of particular interest to Indians because it highlights Kipling's complex relationship with India. The Year of Magical Thinking, the novelist Joan Didion's autobiographical account of death and personal loss, was a deeply moving book that received the good reviews it deserved.
There was a time when books on India tended to focus on the past. Now, for better and for worse, books on contemporary India have become the vogue. A significant contribution to this sub-genre in 2007 was Shashi Tharoor's The Elephant, the Tiger, & the Cell Phone. It remained among the best of its sort, though it did not reach the level of Amartya Sen's The Argumentative Indian – but then, Sen did have a lot more to say about the past. I guess we will see more books on contemporary India in 2008. And why not, given the fact that Indian writers are not much given to science fiction? It is a pity.