ON December 19, the Committee on Medical Aspects of Radiation in the Environment (COMARE), UK, published a report on the impact of personally initiated X-ray computed tomography (CT) scanning for the health assessment of asymptomatic individuals. Everyone must read this 83-page report (www.comare.org.uk/documents/COMARE12thReport.pdf) which comprehensively deals with the safety issues of CT scanning.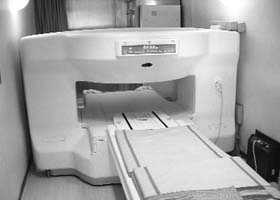 The report noted that in UK, some commercial CT services market CT scanning of the asymptomatic individual directly to the public as a form of preventative medicine to give individuals some peace of mind!
We are not far behind. Advertisements extolling the virtues of CT scanning have started appearing in India also.
CT scans promise greater diagnostic accuracy and an increased range of clinical applications; there is also the potential for greater radiation doses to individuals, from interventional techniques and from changes of practice within X-ray computed tomography (COMARE, 2007).
According to COMARE, a typical CT scan with an effective dose of 10 mSv is associated with a predicted average risk of fatal cancer induction of 1 in 2000 over a lifetime. (mSv is a unit of biologically effective radiation dose. A chest x-ray test exposes the patient to a dose of 0.02mSV)
The harm associated with a medically necessary CT scan is below that considered to be unacceptable, compared to the spontaneous fatal cancer risk of approximately 1 in 4.
"If 100,000 people undergo a CT scan every five years from age 40 to 70 years, receiving an effective dose of 10 mSv from each scan, then the estimated impact is approximately 240 excess fatalities…….. For scanning at higher frequencies (every two years or annually) this increases to 600 and 1200 fatalities, respectively." COMARE cautioned.
The risk from repeated scans is unacceptable. Physicians must consider the use of alternative techniques using lower doses of ionising radiation or non-ionising radiation.
In any country, medical radiation exposure constitutes the major part of the radiation exposure from artificial sources of radiation. COMARE considered the detriment caused by radiation from the CT scan and also the subsequent psychological effects and potential physical detriment from further investigations.
Commercial CT services should provide comprehensive information regarding dose and risk of the CT scan, as well as rates of false negative and false positive findings. False negatives will lead to wrong feeling of good health, while tests that provide false positives may cause psychological trauma followed by more diagnostic tests.
The committee clarified that "it may not be possible to give an asymptomatic person a complete 'all clear' after a scan….It is also not clear whether CT imaging detects some cancers (eg lung) that are not as clinically as aggressive as those identified following presentation with symptoms". Some cancers may be present at the individual's death and would not have been life-threatening.
COMARE recommended that any individual displaying symptoms and requesting a CT scan from a commercial service should not be scanned and should be referred back to their physician.
The report considered in detail scanning of whole-body and three specific anatomical regions.
COMARE asserted that it is not possible to optimise exposure parameters for CT scans of the whole of the body. Services offering whole body CT scanning of asymptomatic individuals should discontinue to do so. CT should not be used to assess spinal conditions, body fat and osteoporosis in asymptomatic individuals (COMARE Press release, December 19)
COMARE concluded that there is no evidence that CT scanning for lung conditions is of benefit. However, cardiac CT scanning has been shown to have value for predicting cardiovascular risk and similarly CT colonography has the potential to detect small lesions. Both cardiac CT scanning and CT colonography should only be carried out in certain asymptomatic individuals.
The report recommended that CT scanning should only be undertaken on individuals with intermediate risk identified by a comprehensive cardiovascular risk assessment, unless the referral is by a cardiac specialist.
In view of the safety significance of CT scan units, they are subjected to licensing by the Atomic Energy Regulatory Board (AERB). It is illegal to operate a CT scan unit in India without obtaining a licence issued by AERB
Dr K.S. Parthasarathy is former Secretary, AERB