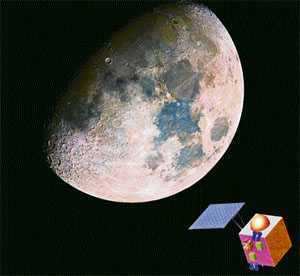 The year gone by saw many science and technology projects in the strategic sector come to fruition, some in redemption of earlier failures, like the Agni-III and a GSLV flight. They augur well for an even more successful 2008, writes Sridhar K Chari
The year 2007 has been good for strategic science and technology projects in India. It has been the norm for such programmes, with a few honourable exceptions, to be plagued by cost and time overruns, not to mention, even more distressingly, failure to achieve required performance parameters. The Defence Research and Development Organisation's (DRDO) Arjun Main Battle Tank (MBT) and the Light Combat Aircraft (LCA) 'Tejas' are clearly in this category.
What do stars say
DO you need to have a grip on your expenses? Will there be romance in the air? Will you make more friends? Will you remain fit 'n' fine or should you pay heed to your physical and emotional well-being? Nirmala Sewani predicts what the stars have in store for you this year
Tanuja loves to play ghost
Chirpy yesteryear actress Tanuja has appeared on the small screen as a ghost in the new series Babbanbhai Vs Bimlatai. She says she accepted the role because it was different from the saas-bahu sagas. The serial comes every Thursday on the newly launched general Hindi entertainment channel 9X.
As BBC Likes It
British Broadcasting Corporation will be upstaging its own classics by filming new versions of all 37 of the Bard's plays. For the production of the entire canon over a 12-year period, BBC has enlisted Sam Mendes and his Neal Street Company. "We are at an early stage at the moment, but we are planning to do the complete of works of Shakespeare with Sam Mendes and his Neal Street production company," the Telegraph quoted a BBC spokeswoman, as saying.
Toons make it big
Animation, whether in films or ads, is fast catching up. Many Hollywood biggies are outsourcing work to Indian techies, reports Brinda Dasgupta
Nyah, what's up, doc?" This famous one-liner of Bugs Bunny has become synonymous with the much-beloved rabbit leaning on a rock, munching his carrot nonchalantly, and delivering that one line that has made him a favourite with kids and adults alike all over the world. Of course, the animated rabbit is not our only favourite. The list is endless.
The other Claus
The bonhomie in Fred Claus is sure to warm the cockles of both old and young hearts
Did you know that good old Santa Claus had a brother. Well, in Hollywood anything is possible, especially if one has to narrate a Christmissy story. So scriptwriter Jesse Nelson comes up with this guy who has lived his entire life in Santa's (Paul Giamatti) shadow, a polar opposite of the St Nicholas character. "Have you seen a small tree grow in the shadow of a big one," is the line. That's what Fred Claus (Vince Vaughn) is all about.
'You never know what works in Bollywood'
Vidya Balan talks to V. Ananth about her latest film Halla Bol
Though it is a hero-oriented film, Rajkumar Santoshi's Halla Bol is about the journey of an actor from being a reel life hero to real life hero, Vidya Balan says that she chose the role because the film talks about a serious issue. The film stars Ajay Devgan and Vidya in the main lead with powerful back up performances from actors like Pankaj Kapoor and Darshan Jariwala.


Partners in growth
Marriages often fail because husbands never understand the ambitions of their wives. A husband's support — publicly shown when necessary — can change this and make a marriage secure and lasting, writes Vimla Patil

Food for the mind
Skipping breakfast impacts a child's performance in school
Varuni Khosla
Did you know that breakfast should meet one-fourth of your daily nutritional requirements? Or, that breakfast is brain food and keeps children alert and that kids who eat breakfast are less prone to diet-related diseases.
Gem of a design
Anil Sharma
This year will see the revival of the 1960s and 1970s- style jewellery. At least that's what jewellers in Jaipur are putting their money on. The capital of Rajasthan is among the leaders in the coloured-stone segment of the gems and jewellery sector, with the industry here being more than 300 years old.